Seeking a means to manage your WordPress website's leads and client relationships? Customer relationship management (CRM) software assists you in understanding and engaging with your customers throughout the customer journey. They assist you in managing client connections, increasing sales, managing prospects, and growing your business.
They also serve as a hub for your customers' contact information, making it easy to find, search, and administer. Calendars, task management, email marketing, and website form creation are all common capabilities of a high-end CRM, which may help businesses generate and follow up on leads.
With the right CRM, your company will have access to important consumer data that may aid in the identification of key market opportunities and the discovery of methods to improve the customer experience. And all you need is a plugin to link one to WordPress.
Things to Consider When Choosing a CRM
1. Integrated with other tools, such as your WordPress site, lead generation software, email marketing provider, business email service, social networking platforms, and so on. Check to see if your CRM programme allows for those interfaces.
2. A user-friendly interface. Users like profiles that are as straightforward as those found on social media sites. Clients should also be able to communicate with administrators via their profiles and upload documents.
3. Keep track of your activities and take notes so you can look back and see what was discussed with your customers.
4. Tags, filters, and search bars let you find the customers and groups you need quickly.
5. Multiple databases for storing client information and custom fields to tailor the database to your own company requirements.
5 EXCELLENT WORDPRESS CRM PLUGINS
1. UPiCRM
Key Features:
Gather leads from multiple servers using built-in master/slave functionality.

Supports URL tagging in order to identify traffic sources for your WordPress website.

Use statuses to organise leads.

Assign leads to specific users and send notification emails when a new lead comes in.

Set up automated actions based on triggers.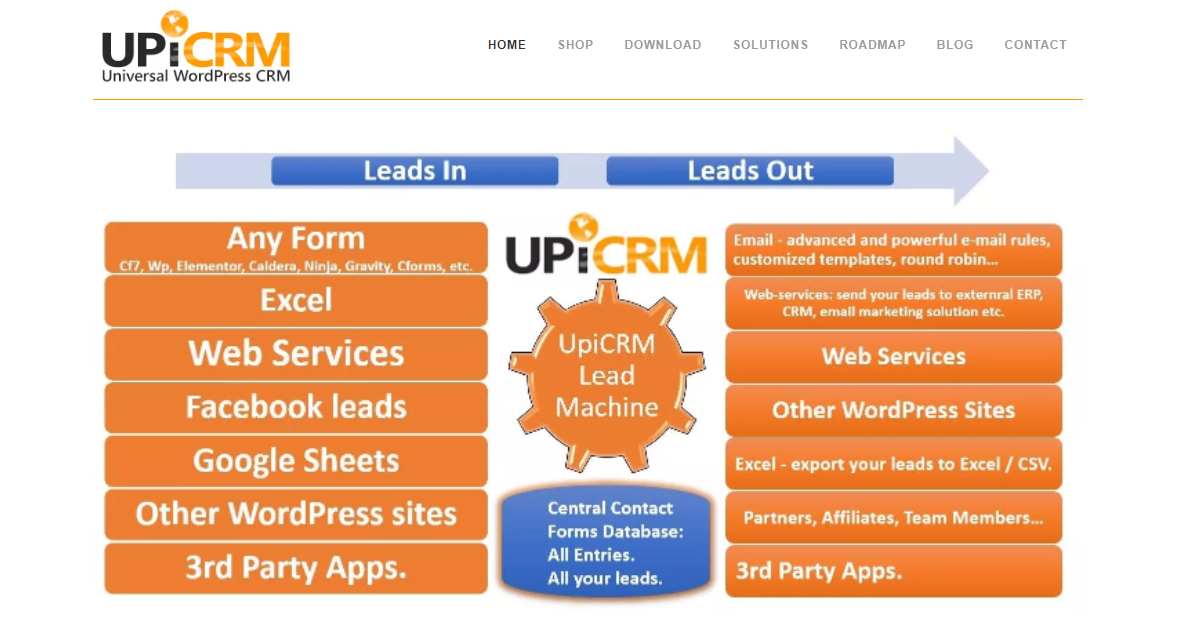 2. HubSpot
Key Features:
If you don't want to use a separate form of a plugin, HubSpot gives you a drag-and-drop form builder.

You can create filters for contacts based on their engagement with your site.

You can create all sorts of front-end forms for multiple purposes.

Comes with unlimited users and unlimited contacts.

Integrates with more than 300 apps and services including WordPress, top email marketing companies, lead generation software and many more.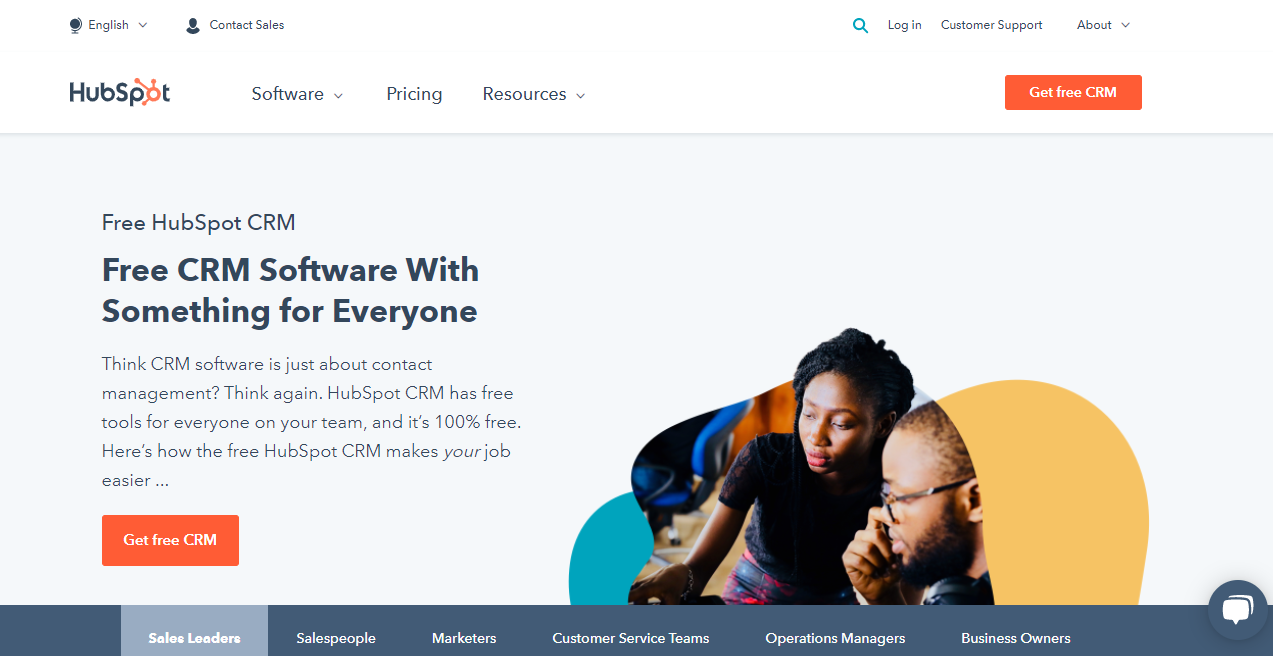 3. Zoho CRM
Key Features:
Forecasting and area administration.

Lead management, including custom fields.

Sales enablement, with quotes, partner portals, calendars, and more.

It lets you build web forms inside your dashboard and place them on your WordPress site with a shortcode.

It packs collaboration tools, AI-assisted live chat, automated workflows, and in-depth reporting.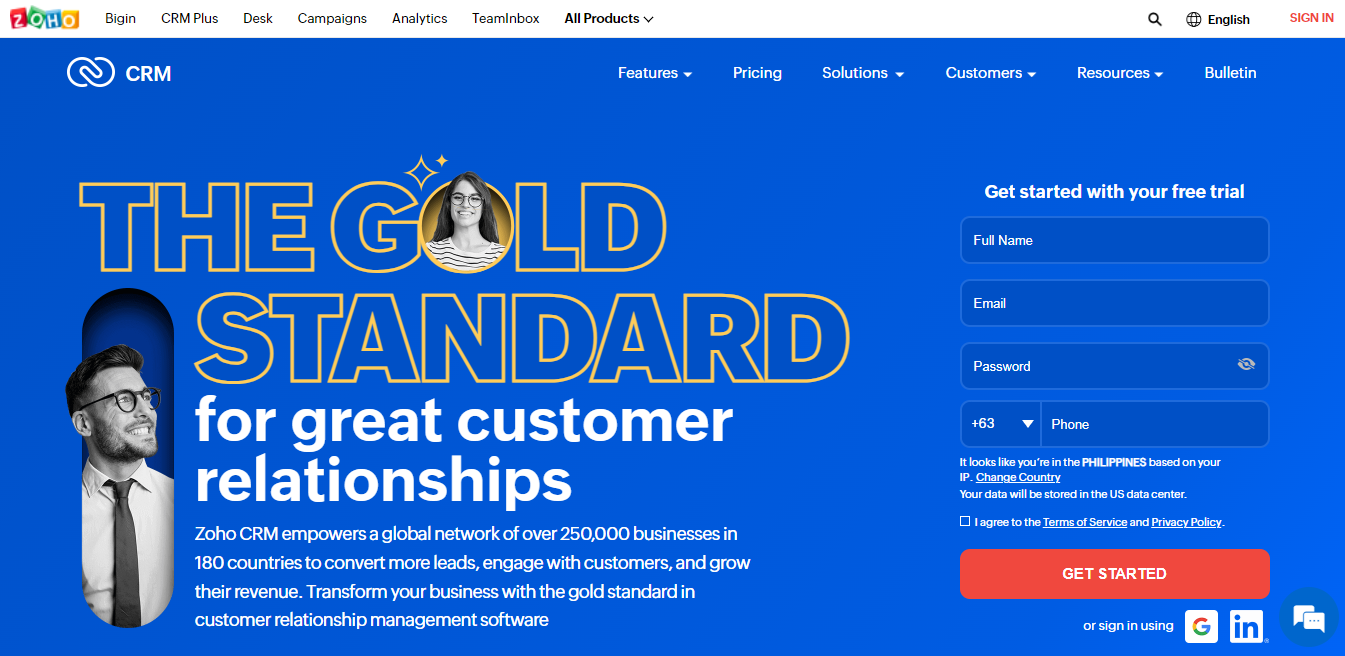 4. Drip
Key Features:
Gives any brand the tools to make the most of customer data and set up personalised experiences from inbox to Instagram at scale.

Serve up meaningful messages, recommendations, and inspiration for your customers.

Easily check in on all the data you can handle to optimise tactics at every turn.

It provides a user-friendly dashboard to manage and track customer information.

Let's you focus on conversions, user tracking, communication, and so on.

Can generate more leads from social media channels like Facebook and Instagram.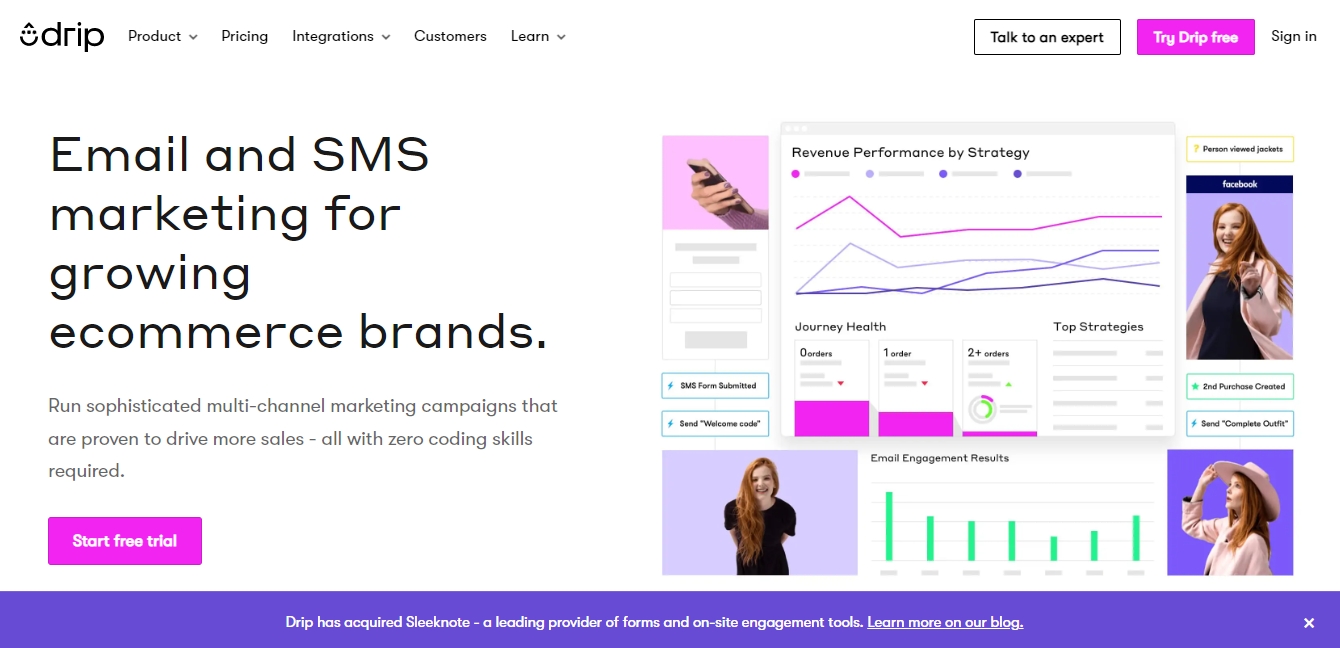 5. FluentCRM
Key Features:
Built-in analytics and A/B testing.

Built-in lead generation form builder.

Design emails using the block editor.

Detailed contact CRM, including purchase history, support tickets, etc.

Offers a full contact CRM, some automation features, and a deep integration list.

Allows you to preview your emails before sending them out, and see performance metrics in the analytics view.

Integrates with leading WordPress plugins like WooCommerce, AffiliateWP, Easy Digital Downloads, and Memberpress.

Self-hosted.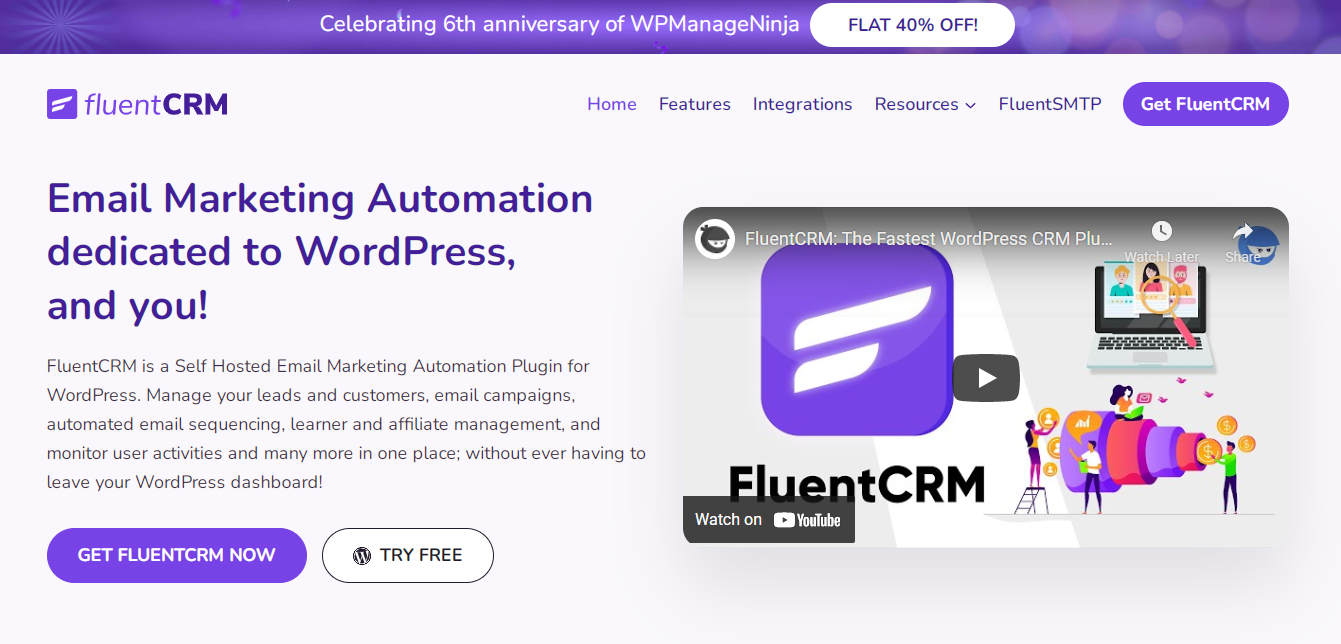 CONCLUSION:
And that's all there is to it! It's possible to capture key data, provide excellent service, and uncover actionable insights to drive long-term growth and customer loyalty with the right WordPress CRM plugin. The last thing you'll want to do after setting up WordPress as your CMS is to set up another piece of software. Good CRM software, on the other hand, can make the difference between dissatisfied visitors and happy customers. Therefore these WordPress plugins are designed to make the integration as painless as possible. We hope you found this article helpful in your search for the best WordPress CRM plugins.
Need help designing a beautiful, user friendly, lead generating website and marketing strategy?
Avoid website mistakes and contact our expert team today at www.elephantintheboardroom.com.au and learn more about lead generating websites and marketing with impact