To capture and maintain the attention of modern audiences these days, words alone simply don't cut it. We need to get really creative if we want to delight and inspire prospective customers with our content. When it comes to generating immersive content in today's online world, pictures speak a thousand words. Consumers love visual content, which is what makes apps such as Instagram and Pinterest so popular with 1 billion and 442 million current active users respectively. If you are not leveraging the power of images in your digital strategy, you're missing out on some golden engagement opportunities.
Many of us learn visually, so use images as a storytelling medium. Images of people making eye contact can be extremely poignant and can evoke a strong emotional response from the viewer, leaving a lasting impression that they will remember. Perhaps it suits your brand personality to use humorous images such as memes, which tend to be very shareable on social media. Or maybe you simply need to take your product photos to the next level – studies show that the quality of a product images affects the buying decisions of 67% of online shoppers.
If you're completely new to graphic design, don't worry. There are plenty of tools available for fool-proof editing and design – no outsourcing required. All you need is internet access, a laptop or computer, and a little bit of creativity to create awesome images for your website and social media.
Here are our top 6 easy-to-use graphic design tools that you can start using today.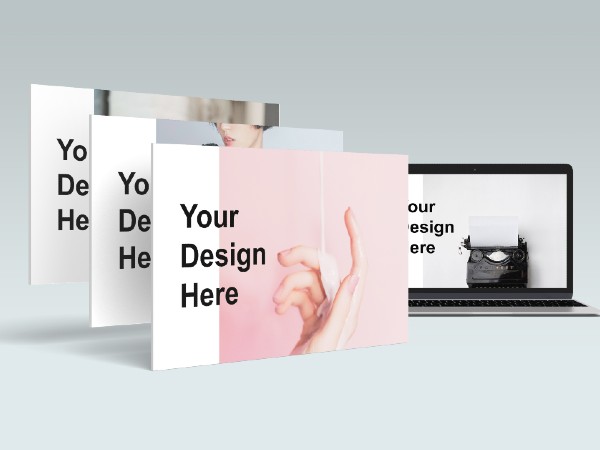 1. Canva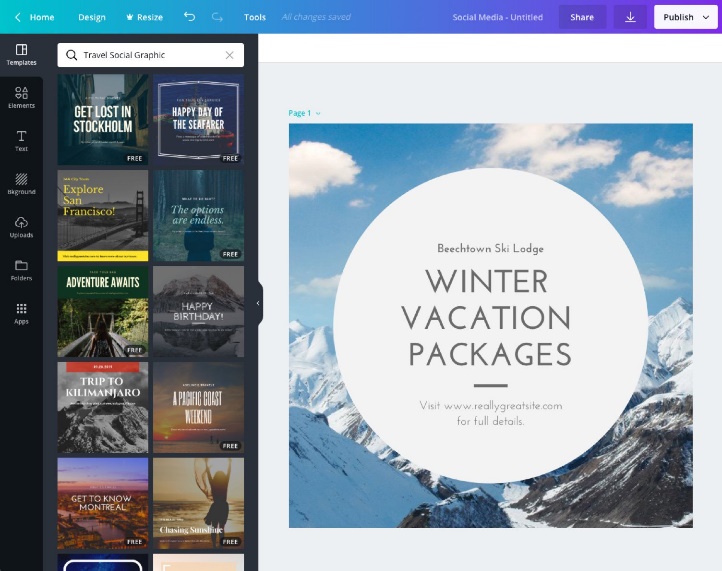 One of the most popular and accessible photo editing software on today's market is Canva, whose core features are 100% free. Once you've signed up, you can either choose a template or design your own, adding text and other elements to put your personal touch on the design. It automatically saves the images you're working on which are available for download to your own device. Some premium images in its repertoire come with a price tag, but you'll still be able to access the lion's share without paying a cent. You can also upload your own images to Canva and use the platform to make tweaks and edits.  
2. BeFunky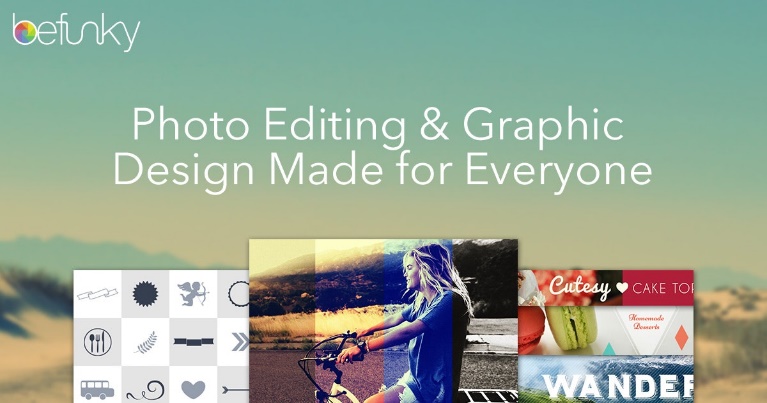 BeFunky is an all-in-one creative platform for photo editing and graphic design. Its Adobe-inspired editing tools make it slightly different to Canva. BeFunky has three primary functions –photo editing, collage making and design. Like Photoshop, the photo editor is very powerful and offers lots of options for effects, enhancements and alterations. The collage maker allows you to combine images in one frame, and the design tool helps you create visual images for content and social media marketing.
3. Piktochart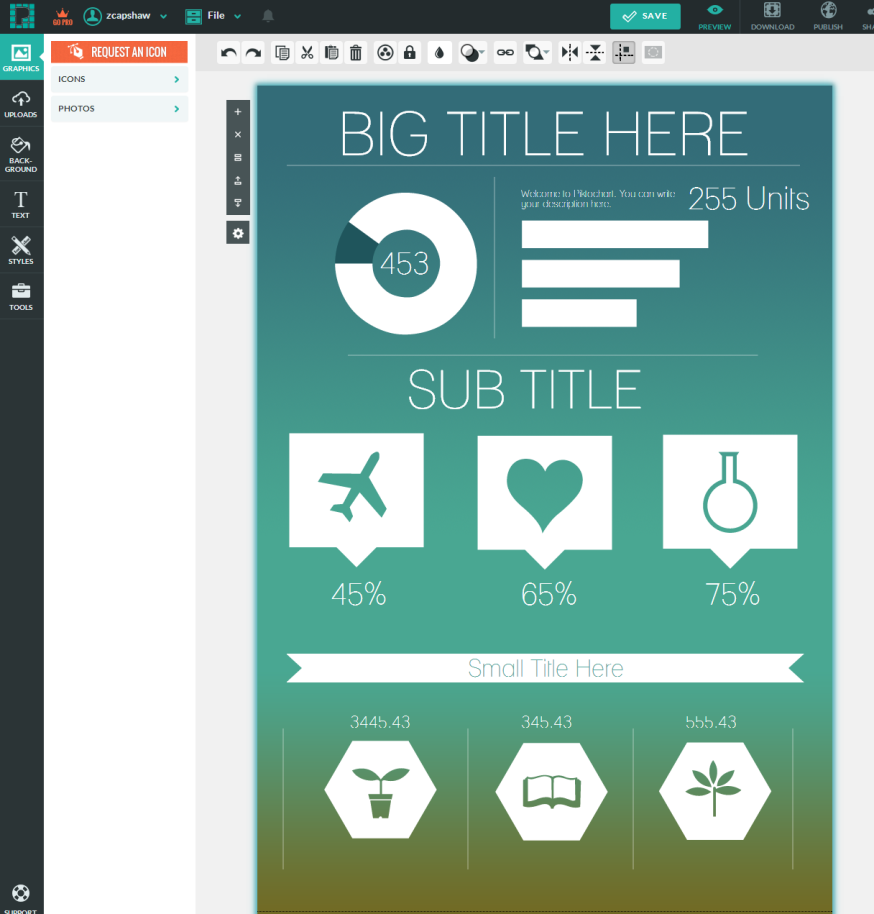 Piktochart is a cloud-based application where you can create graphics, presentations and infographics. This software can take your visual communication to the next level without hiring a graphic designer, allowing marketers to create compelling infographics to convey information in an easy-to-digest and highly engaging way. Membership grants you access to a library of design tools and effects such as icons, images, templates and fonts. Users can also embed interactive elements like maps, charts, videos and hyperlinks into their creations. All you have to do is enter your data and choose your desired style and sit back as Picktochart does the hard work for you.
4. MakeAMeme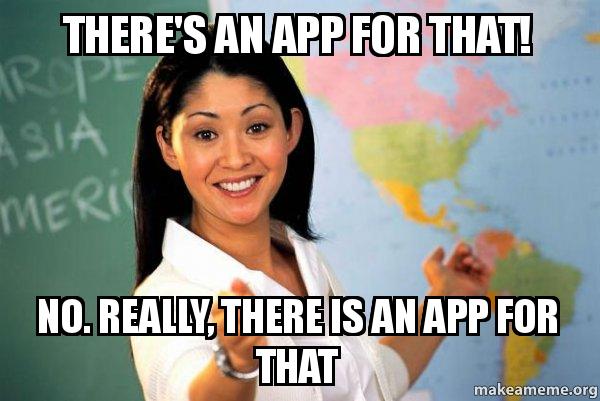 Memes are an integral aspect of pop culture and have been a source of online fun and entertainment for many years now. It didn't take long for marketers to capitalise on this trend and start incorporating memes into their digital strategy. Good ones are shareable, which can boost online exposure and engagement. You can join in on the fun too with MakeAMeme, a free online tool you can use to create your own. Start by downloading the app and registering your account. You can choose any image from its library and add your own individual caption. A word of warning, though: images in the MakeAMeme's library don't specify whether they are copyrighted so use your discretion to avoid any trouble. To be safe, you can simply upload images from meme generator instead.
5. Stencil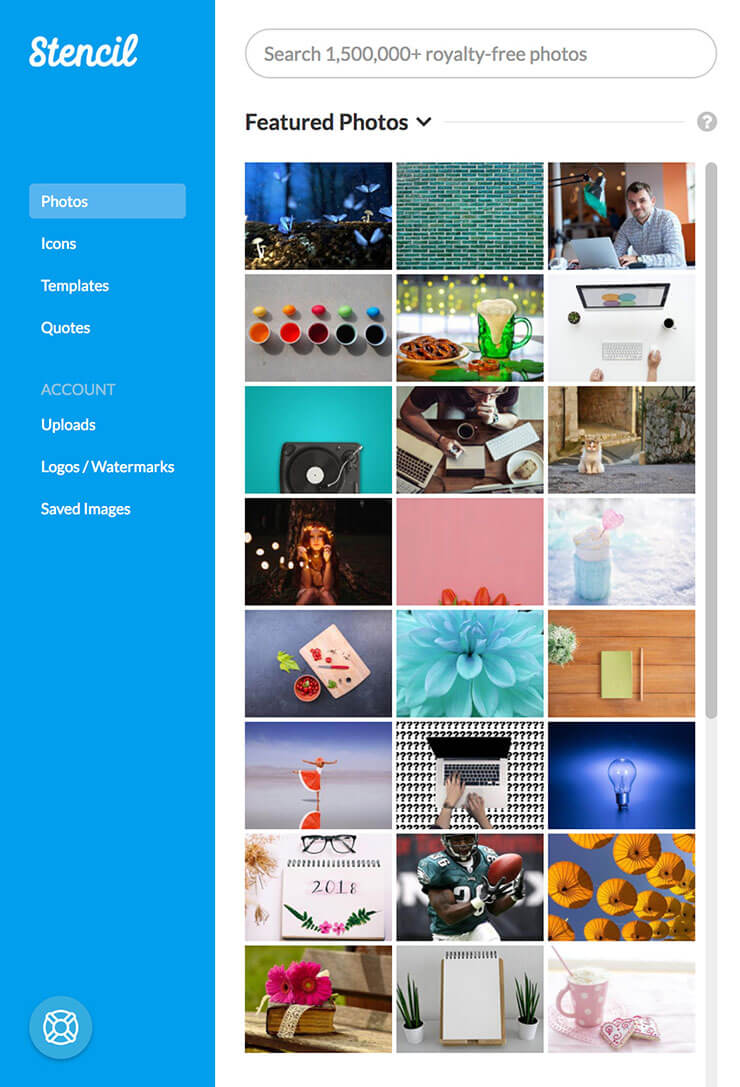 The Stencil App is an incredible online image creation tool used by marketers to help drive their social engagement through the roof. It's unbelievably simple to use, and lets you create impressive looking graphics in seconds. With thousands of royalty-free images to choose from (you can make up to 10 images a month with the free version), you'll be creating visual masterpieces in no time. One downside of Stencil is that it doesn't allow copying and pasting. You need to save on Stencil download afterwards, which can take a while. A small price to pay for such an awesome service, of course.
6. Easelly
Easelly is a tool that transforms boring data into exciting visual infographics. Bring the dullest of instructions or the most mundane processes to life with colour and imagery. This editor is easy to use and offers a huge variety of design options to help you create eye-catching infographics and presentations. It also allows you to add objects, drawings, shapes, texts, graphs, as well as your own images to make your design your own.
You don't need a diploma in design to create killer visual content. In fact, you don't need any skills at all. With so many powerful, free tools at your disposal, there's no excuse to exclude images from your digital strategy. So start signing up, and get creative today.
If you need help creating stunning bespoke visuals for your business, talk to the experts at Elephant in the Boardroom. Our team of graphic designers are content ninjas who will be sure to get your brand noticed online. Check us out at www.elephantintheboardroom.com.au.