Are you on the lookout for the best ecommerce platform for your business? Tough decision, we know – especially with so many on today's market. When you're spoiled for choice, it can be hard to narrow it down.
Though there are many strong players in the ecommerce game, each offer something slightly different. It's important to carefully consider their pros and cons before making your decision.
Ask yourself the important questions. Which is the most popular? Which has better features and has customisable design platforms? Which loads faster? The list goes on. These can help determine which platform has the edge over its competitors.
If you're still unsure, don't panic. Our team has done the hard work for you. Let's see how the top ecommerce platforms stack up in terms of features, performance, themes, ease of use, value, and more.
1. Shopify for eCommerce
Now a household name, Shopify is dominating the game at the moment. It usually leads the search results page for ecommerce platform queries – and for good reason. Here's what it brings to the table:
Over a hundred awesome looking themes optimised for mobile

Ultra-fast loading time

Easy user navigation and set up with drag and drop interface

Over 1000 apps for functionality enhancement

Post-purchase 1-click upsells

Allows multiple channel and social selling

Round the clock help via 24/7 customer support.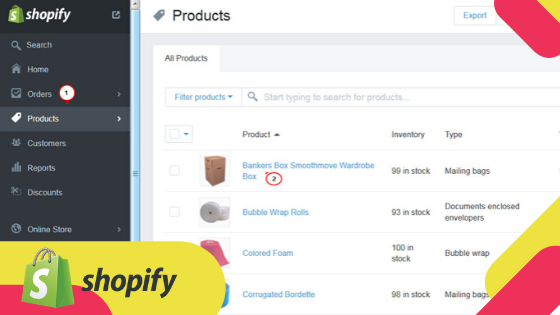 What is Shopify best for? If you're planning on drop-shipping and advertising on Instagram or Facebook, Shopify might be for you. It's also considered the strongest ecommerce platform in the clothing business.
Like everything however, Shopify has its shortcomings. First and foremost, Shopify is lacking in SEO functionality. It's not exactly designed to charm Google into high rankings. Other than its weak SEO performance, what are its other downsides?
The checkout process isn't customisable

Themes and apps can be costly

Advanced features require a web developer.
What Shopify lacks in the SEO department, it makes up for with its dynamic features. Overall, it offers scalable solutions that help to grow your online store and boost sales.
2. BigCommerce
Another well-known industry player, BigCommerce is all about sales. In terms of scaling and growth, it's a definite frontrunner. BigCommerce is the preferred ecommerce platform for small businesses, start-ups and brick and mortar stores. Its robust features and tools will give your business the boost it needs to sell like crazy. Here's how:
Easy to create and customisable interface

Comprehensive abandoned cart feature

Great at multi-channel selling

Strong SEO performance

Outstanding design themes.
Disclaimer: while it offers impressive themes, not many of them are free. BigCommerce's lowest plan costs $29.95, giving you access to unlimited bandwidth, checkout codes, professional reporting and gift cards.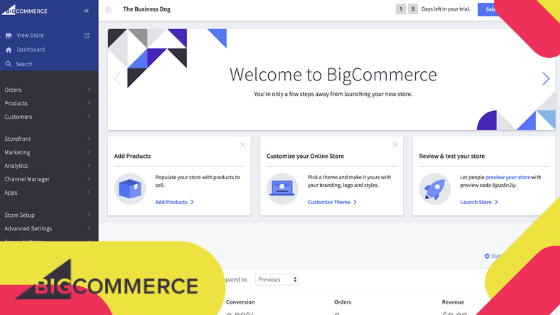 Before you make your decision, you should also be aware of its other cons:
High volume stores can be costly

Abandonment cart feature not included in the entry-level plan

Does not feature 1-click selling and upsells.
Despite these disadvantages, BigCommerce is an effective platform for those wanting to take their business to the next level. If you're anticipating fast business growth, BigCommerce is worth the investment.
3. 3DCart
Having been in the business for 19 years, 3DCart is an ecommerce veteran with 22,000 online businesses in its portfolio. Though 3DCart may be overshadowed by Shopify and BigCommerce, its advanced shipping features are unparalleled – no API required.
Shipping aside, the platform also has a wealth of outside-the-box features for blogging, email marketing and more.
Here's what makes 3DCart special:
Supports endless integrations

Offers great business management tools

Excellent analytics and reporting tools.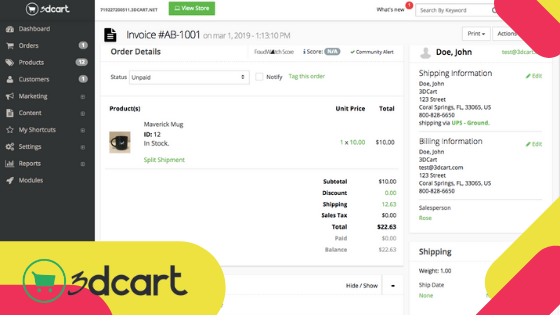 Unlike Shopify and BigCommerce, however, 3DCart isn't for amateurs. Technophobes beware: its onboarding video doesn't make it any less complex.
How do its templates rank? Unfortunately, they don't look as though they've changed much in the past 19 years. Compared to the sleek and commercial looking offerings of its competitors, 3DCart's templates have a more industrial feel to them. Visually speaking, the platform is simply outdated.
Its other drawbacks include:
Absence of drag-and-drop functionality

Customising pages takes quite some time

Average customer support.
When it comes to pricing, the lowest plan costs just $19 which permits you to sell $50k worth of goods. And just like Shopify and BigCommerce, you can upgrade to higher plans as needed.
Despite its user-unfriendliness and retro themes, 3DCart is still a solid option – particularly if you have advanced web development skills.
4. WooCommerce
WooCommerce powers approximately 28% of all online stores today.
It's no surprise why. WooCommerce works seamlessly with WordPress and transforms any website into a functional ecommerce store. Plugins and extensions through an app store are also available for integrations of email marketing, social media, SEO, payment gateways, shipping, and 1-click selling.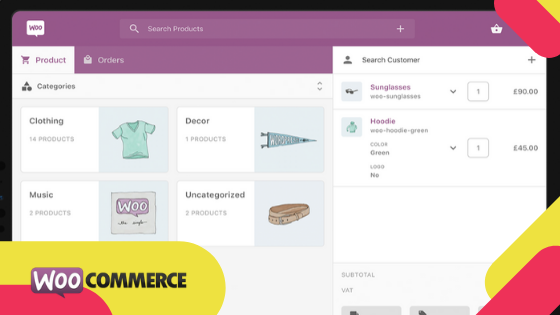 If you're familiar with WordPress, WooCommerce will be a walk in the park. All you need to do is install the software, add your products and customise your settings.
Here are some other reasons to choose WooCommerce:
Great platform for SEO

Availability of WordPress experts and service providers

1-click selling

Highly flexible and customisable

It's mostly free!
On the flip side, the main downfall of WooCommerce is its lack of scalability. Unlike its aforementioned competitors, WooCommerce has been known to slow down as pages and traffic increase.
Some other not-so-good aspects of WooCommerce are:
Customer support is lacking

Simple features require extensions

Good hosting can be pricey.
As an ecommerce platform, WooCommerce is by no means an all-in-one-solution. Rather, it may be the best multi-channel platform option to run ecommerce and affiliate site under the one roof.
5. Weebly
Need a simple online store with built-in marketing automation? Weebly's got you covered. It's an easy ecommerce platform to use, providing a drag-and-drop editing tool and customisation tools using HTML and CSS.
Weebly comes in three price plans, all with ecommerce support. But the Business Plan and the Performance Plan are the best options for managing an ecommerce online store due to their relevant ecommerce features like custom shopping cart, coupons and inventory management.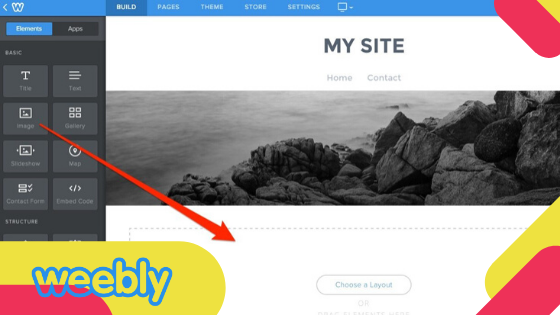 Here's why you should consider using Weebly:
Great value for marketing automation

Less pricey but professional-looking designs

Allows you to upload products in bulk

Simple dashboard and easy-to-use interface

Availability of mobile app to help manage your business and print shipping labels

Powerful email support tools.
Despite its long list of advantages, from SEO and marketing perspective, Weebly falls short. Also, if you anticipate selling more products and are aiming to expand, it's worth noting that Weebly charges a 3% transaction fee per each product sold.
Weebly has some other downsides, too:
You can only list up to 25 products

Some themes are not mobile responsive

Rudimental inventory management tools.
Even without the flashy and sophisticated designs that other platforms offer, Weebly remains an excellent option for start-up entrepreneurs who want to build their online store quickly and sans the help of a web developer.
Conclusion
To round it up, here are Elephant's ecommerce platform recommendations according to your business type:
For small businesses: Shopify, BigCommerce, and WooCommerce
For beginners: Shopify and Weebly
For SEO and Marketing: BigCommerce and WooCommerce
For drop-shipping: Shopify and BigCommerce
For local stores: Shopify and Weebly
For bigger businesses: BigCommerce and WooCommerce
Additionally, here's a useful graphic to refer to when evaluating eCommerce platforms: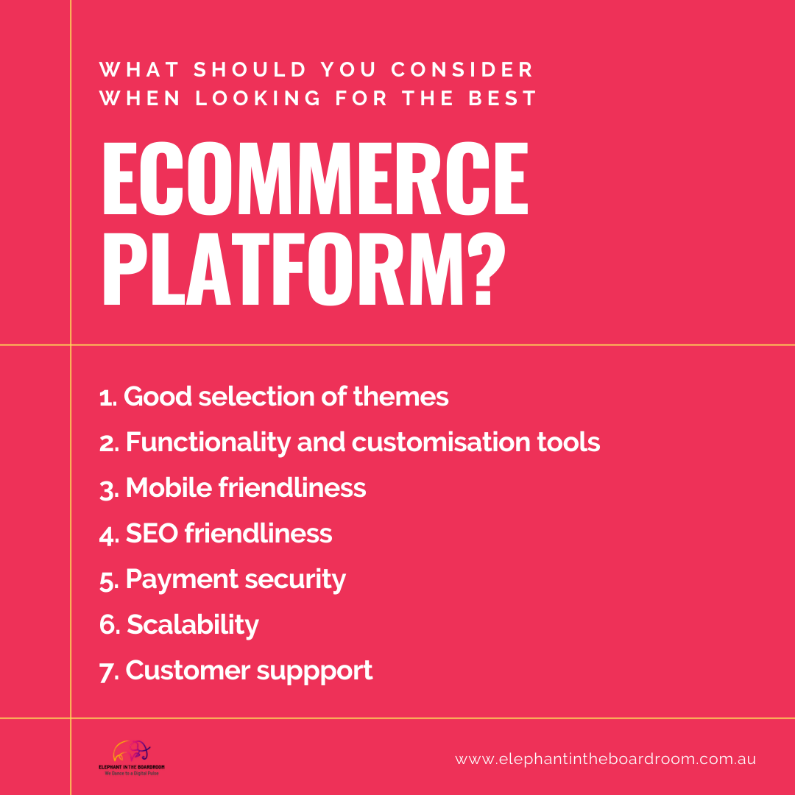 There is no one-size-fits-all solution when it comes to ecommerce platforms. The right option ultimately boils down to the needs and goals of your organisation.
Looking for an ecommerce platform that sells? Team Elephant has got your back. We take time to understand your business and its target audience, and take care of all your web development needs. We focus not only on the visuals, but more importantly on the user experience. Get in touch today.