Searching for the best live chat software that meets your customer service and support needs?
This article is just for you!
Here are six things to consider when choosing the best live chat software:
Simple user interface: First things first, checkout its interface. Your agents should be able to work around the software. If they fail to use necessary features on time  during an ongoing conversation, then you should stop using it.
Budget Friendly:  This budget includes availing the right resources and the tools that will help you build a better experience for your customers.
Support Automation Process: Search for live chat tools that offer chatbot functionality to all their users. The one that keeps you informed about how many visitors are already in the queue and manages them simultaneously. This will help your agents to focus on complex questions that take more time to resolve.
Third-Party Integrations: Isn't convenient for your agents to access the information of your existing customer on one platform and answer their questions on another? That is the main reason why most of the live chat providers are offering integrations with famous platforms to establish an integrated system that helps your agents multitask efficiently. Simplify the work of your agents. Look for live chat that supports apps that offer multiple integrations.
Collects Real-Time Feedback: Search for a tool with an inbuilt feedback system like post chat surveys to collect customer satisfaction ratings. This will allow you to ask for instant feedback about chat experience and effectiveness of the agent right into the chat window.
Helps you offer 24/7 Support Experience: 24/7 support isn't enough for your customers. Search for a live chat that offers a mobile app as well, and supports all web app features.
Now that you know the six things that can help you to choose the best live chat software for your business, the next step is choosing one out of multiple options that is available in the market and that is a very challenging task.
That's why we listed the top 10 best live chat solutions for your business below:
1. Zendesk Chat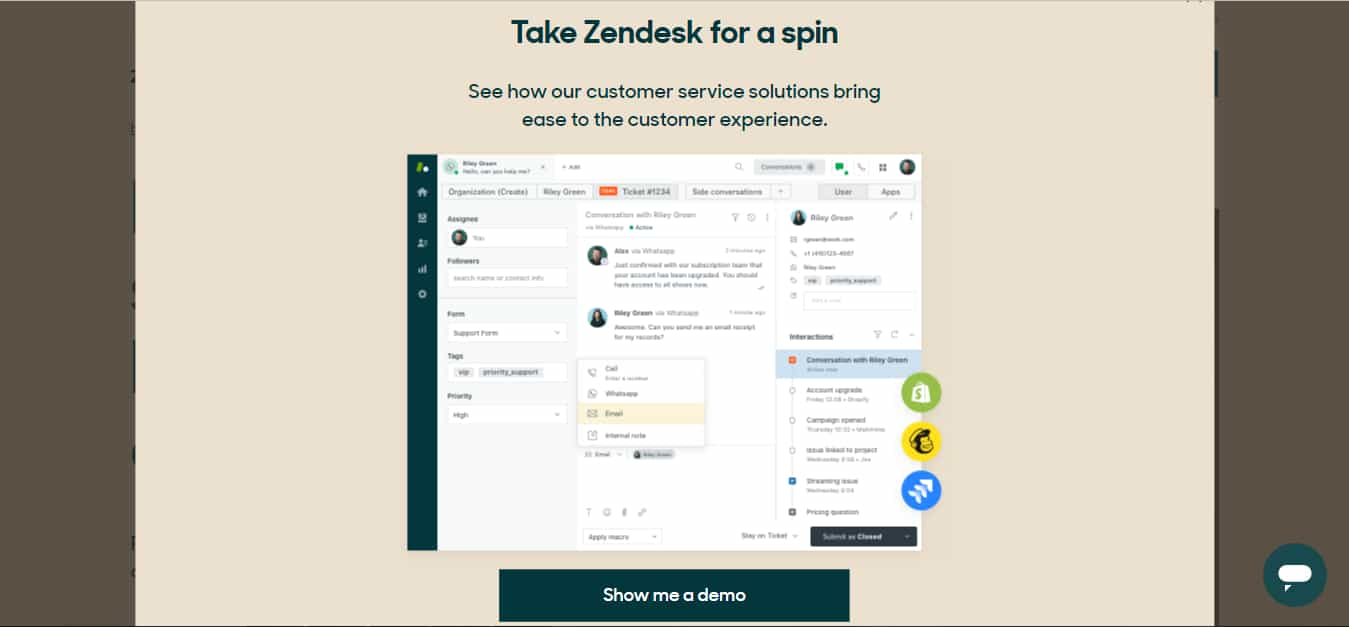 Zendesk Chat is a brand popular in the field of customer service and support. It is known for its seamless experience during an ongoing chat built for its customers and users. Offering a unified view of customers, Zendesk allows its agents to personalise the journey with the brand.
Key Features:
Builds simple support experiences with chatbots

Allows you to set up your teams for chat routing purposes

Captures all incoming support requests from different platforms to one place

Integrates with a knowledge base to offer self service to customers once they land on the website

Offers integrations with third-party platforms to help you create a solid support bundle
2. Userlike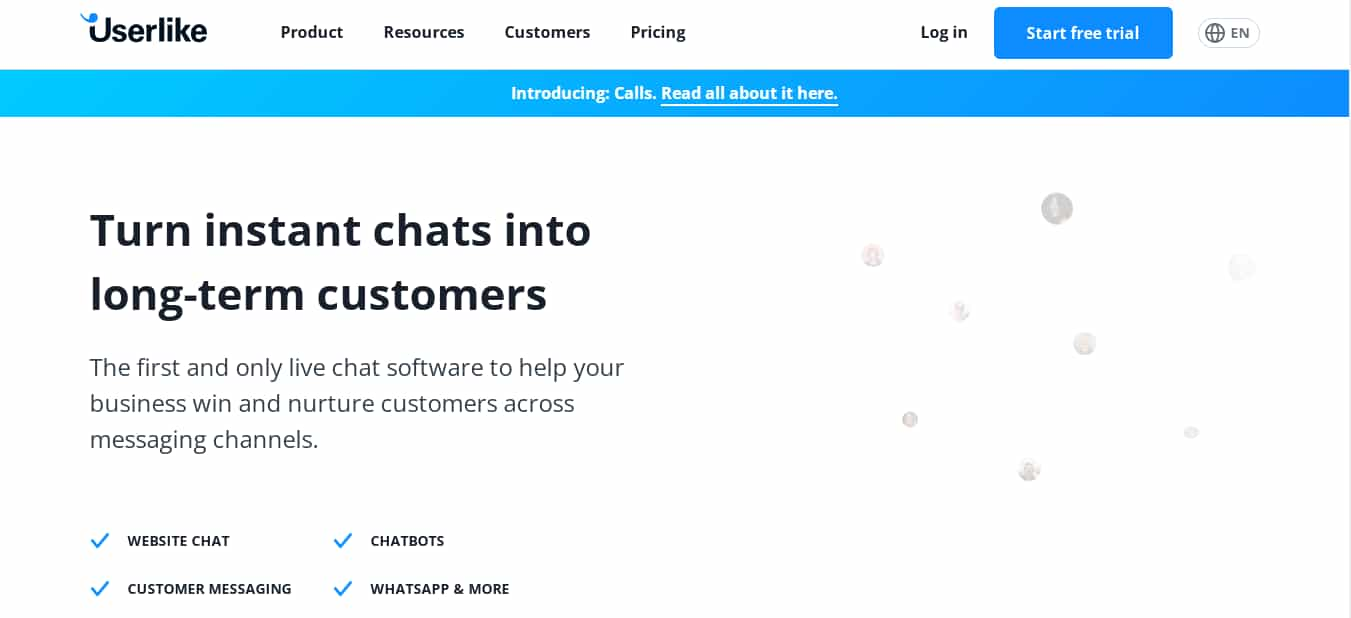 Userlike helps your business to increase engagement on your website and inform them about your brand and its offerings in detail.
At first, it will capture detailed information as they browse through your website. Then, the captured data will get assessed by your agents and helps them identify why the visitor is on your website.
Key Features:
Routes chat automatically to avoid missing out on support opportunities

Triggers proactive chat messages to prompt users to engage with your brand

Helps you showcase the operator's skill set to let the customers know they have connected with the right agent

Uses Sticky Chat feature to help customers connect with agents who they've spoken to previously

Helps you integrate with tools like Salesforce, Zendesk, MailChimp, Slack and others
3. LiveAgent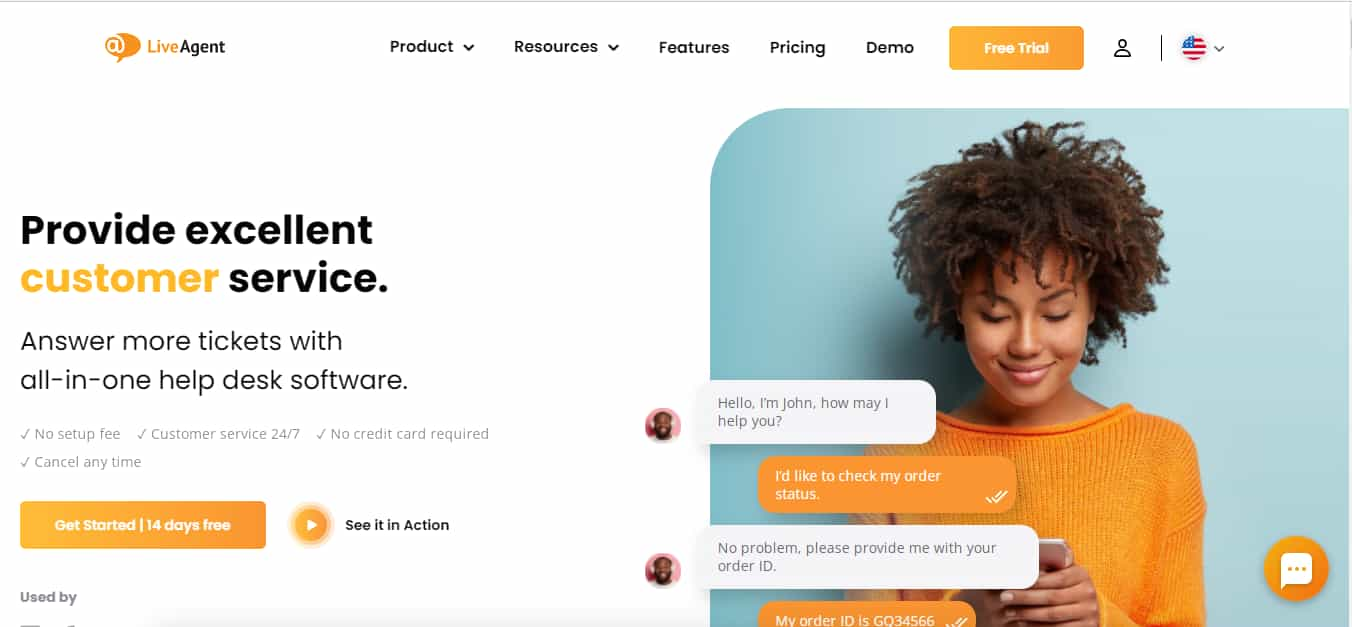 LiveAgent is an affordable customer support tool that also offers live chat as a service to its clients. Their clients get the option to manage incoming support requests at their ease.
It also allows agents to get a complete view of visitor activity on the website. Visitor monitoring at this level helps them understand their visitors better and allows them to initiate chats accordingly.
Key Features:
Helps you initiate proactive chats with website visitors

Offers chat button customisation options

Distributes incoming chats equally with custom routing settings

Helps you get a view of real-time typing from the customer's end

Monitors visitor activities on your website
4. Jivochat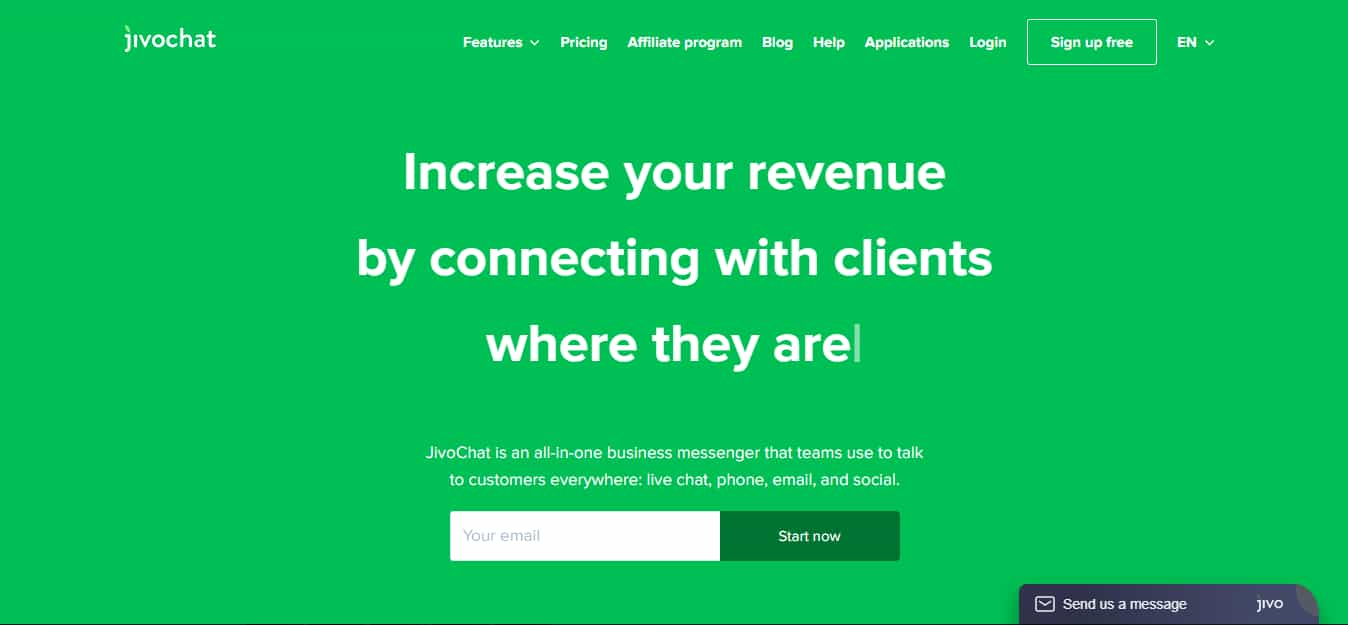 Jivochat allows you to connect with your customers who are sending their requests through different messaging platforms.
It offers lightning-fast responses at both agent's and customer's end. This will help them to make sure their clients that no potential customer slips away from their sales funnel.
Key Features:
Translates incoming responses from customers in 20 different languages

Offers chatbot to capture leads and reduce wait time

Works on iOS and Android platforms

Helps you make visitors stay on your website with proactive messages

Provides instant message sneak-peek to agents to help them prepare an answer
5. Tawk.to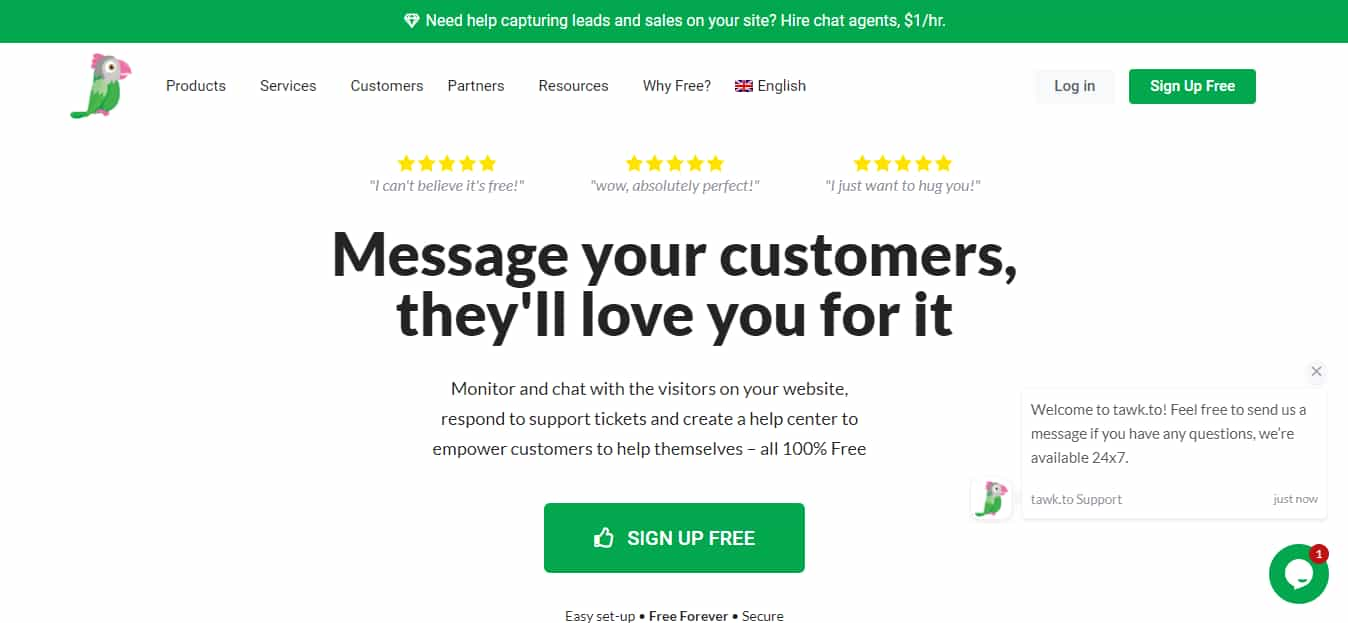 Tawk.to is one of the free live chat solutions that you should check out. This live chat solution is perfect for businesses who wish to avoid spending capital on subscribing to a support tool.
They offer a range of features that include translating messages in your language, answering chats via their mobile app, or even using shortcuts to respond to chats faster.
It also automates the translation of incoming conversations and helps your agents to not miss out on a support opportunity no matter where it comes from. It will even give you access to features like screen sharing, video and voice call access features, and much more.
Key Features:
Monitors customer experience in real time

Offers a ticketing system to help your agents capture missed chats right away

Provides access to a knowledge base to help you provide answers to common questions

Delegates incoming chats to agents to avoid frequent burnouts

Allows agents to collaborate with other agents during an ongoing chat
Which live chat software should you choose?
The answer, of course, depends on your needs.
However, there are other live chat solutions that we would want you to try as well. They all meet some of the feature expectations, and we hope they meet yours as well.
We hope this list helps you find the best live chat solution for your needs as well!
Considering live chat website development in 2022? Let's chat! We promise to respond to your message almost instantly.