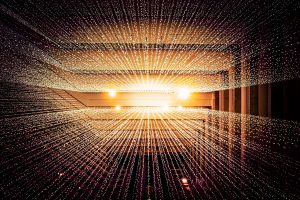 Cyber Security – "A Matter of When, Not If
Cyber Security – "A matter of when, not if".
As technology evolves at a lightening fast pace, cyber criminals are rampant. The exponential growth of cybercrime & cyber-attacks, has cyber-security at the forefront of all business strategy. Today's Businesses need to adopt the the mindset of "When, not If" and apply adequate risk management into their cyber security business strategy. Despite developments in cyber security and increases in security budgets, high profile security breaches are at record highs. Clearly it's time to re-evaluate.
As the cyber threat landscape grows with technology advancements, this threat highlights businesses urgent need to turn current cyber-security strategy around. Organisations need to re-evaluate and focus on data protection technologies and strategies rather than network security and traditional anti-virus. Until corporations evolve their security methodologies, data will continue to be at risk.
If you need help with finding a partner to assist you with your Cyber Security Strategy, reach out to Elephant in the Boardroom here.