Sonic branding may just be what your brand needs to reinforce its identity. Sure, you already have a brand logo and signature colours as your visual identity; but having your own sonic brand identity has the power to connect with your customer's eardrums, and emotions.
Before going straight into the technicalities of developing your sonic brand identity, let's have a look: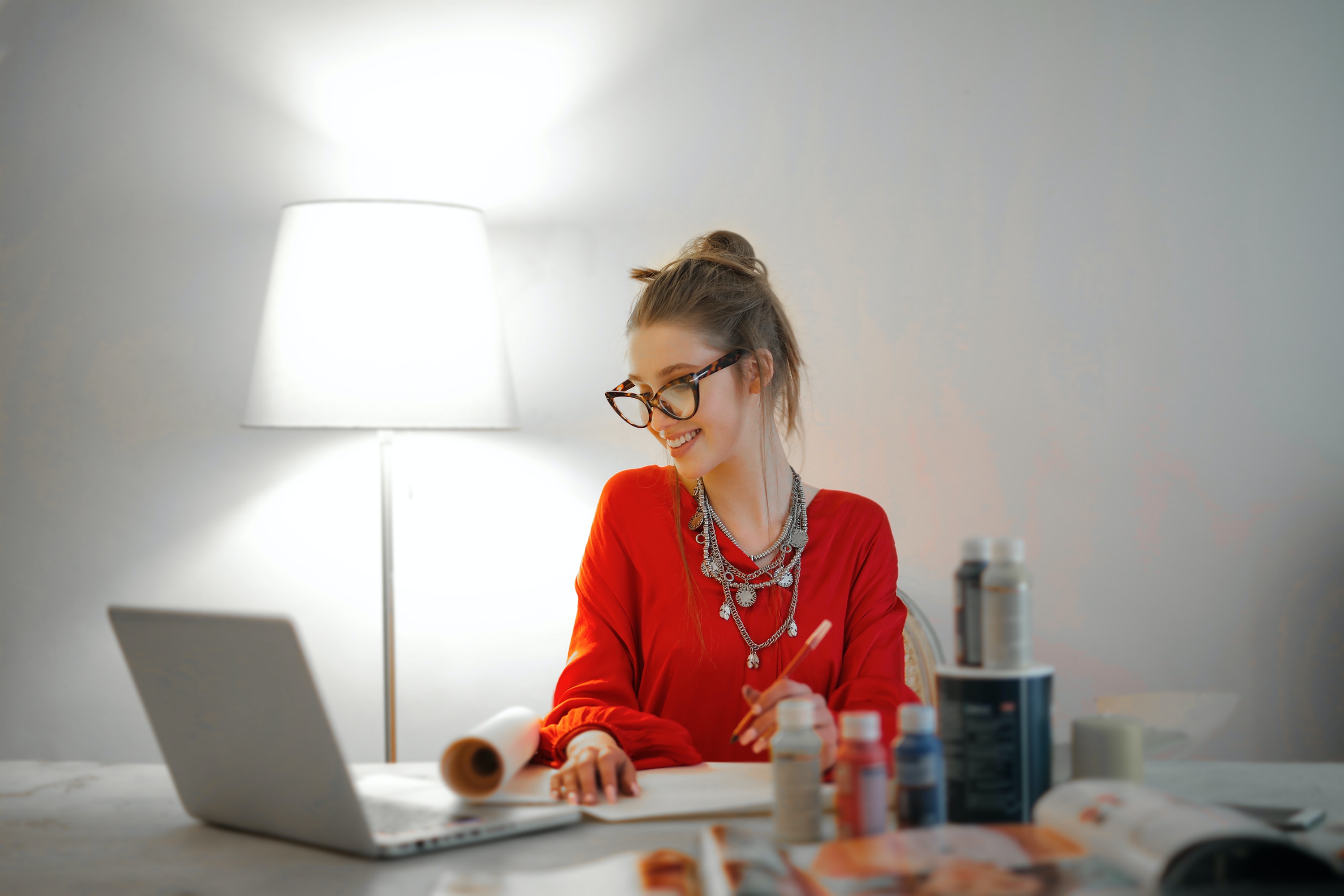 How to Use Sound in your Sonic Brand Identity
Video ads – YouTube, Facebook and Podcast

Welcome video in your website

Hold ringtone for your telephone lines

Video content for your social media channels

Radio and TV ads 
But you don't simply pick a sound from your favourite playlist. For your sonic branding to be effective, it needs to be consistent with your brand's visual identity.
So how would you develop a perfect pitch sonic brand identity that blend seamlessly with your visual branding?
First, you need to have a clear understanding of your brand's essence including your values, your overall style, your target market, and the attributes that define who you are. The following questions will help you recognise who you are as a brand:
What makes you different from others?

What are your values and aspirations?

Who are your target market?

What are the qualities that make you unique?
Once you have come up with the answers, you can then interpret those into different branding factors that will form your brand identity. Among those factors include logo, colour palette, typography, and sound. Same with your visual identity that needs to be unified in design, your sonic brand identity should fit your brand's style and needs.
There are different sound elements to consider in creating a pitch perfect sonic brand identity. As we're feeling extra creative today, here's an infographic showing these elements: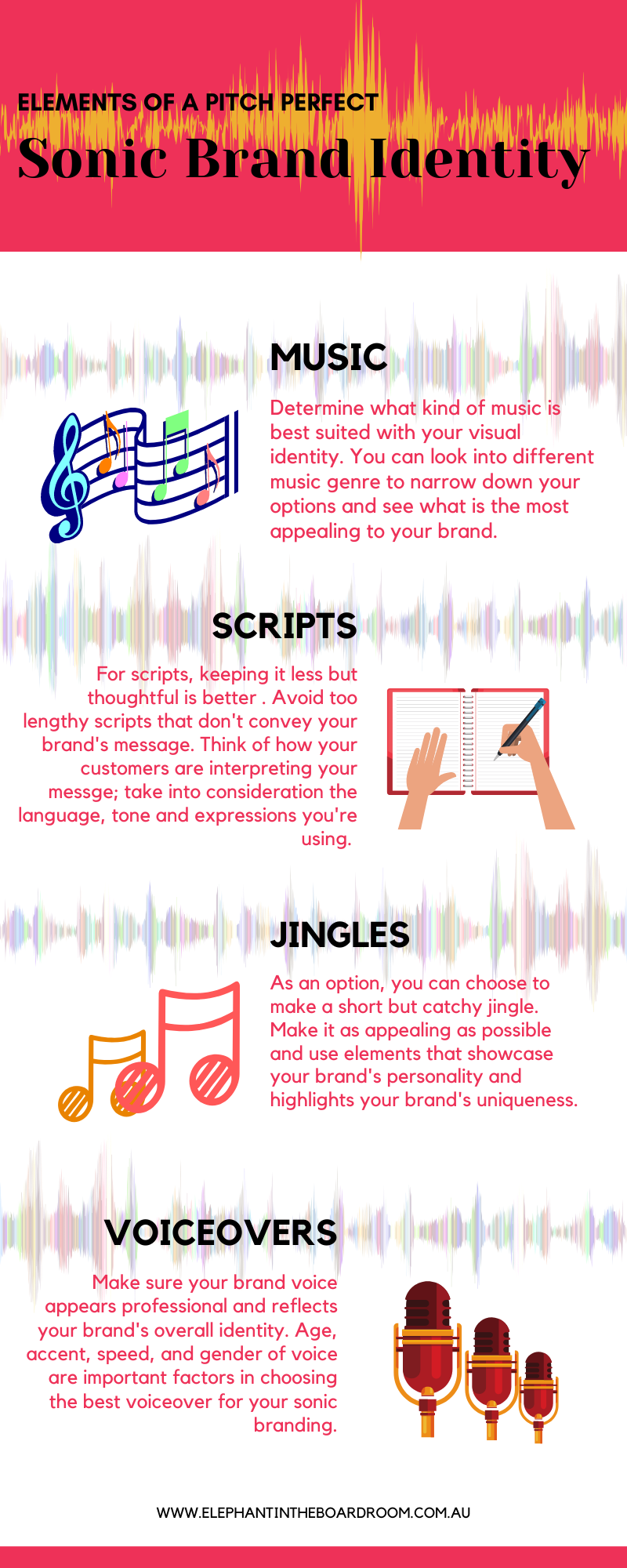 When developing your sonic brand identity, have these elements in mind to have your visual and sound aspects working harmoniously. As with your visual identity, your sonic brand should serve a similar purpose of connecting with your customers at any given level. Every marketing ad and content should incorporate your sonic brand to amplify your brand.
If your brand visual identity is for the eyes, your sonic brand identity is for the ears. Take advantage of the opportunity to get your brand ready for a more audio-centric digital age. Let your sonic brand identity speak for you.
Got awesome ideas for your marketing strategy but don't know how to bring it to life? Let Elephant take charge.