One of the greatest methods to expand your following on Instagram is to implement effective Instagram SEO strategies. An Instagram Strategy worth reading on for.
In addition to making your brand or business easier to find on Google, improving your SEO abilities may also help you interact with your audience and establish a community.
Here are five strategies that will help you become more visible online.
5 SEO Strategies to Increase Your Instagram Discoverability
Increasing your Instagram presence is as simple as learning how to use SEO effectively.
Discoverability can be improved in five ways: 
1. Using Keywords in Your Captions Is Essential.
You could previously only search on Instagram Explore using hashtags, location tags, usernames, and profile names.
Things have, however, changed. Searching for keywords is now possible.
This implies that the discoverability of your material may be significantly impacted by the use of relevant, detailed captions using well-chosen keywords.
Although the account's name, username, and bio may contain some of the keywords you use in your captions, the majority of them originate from the content of your posts.
What should you remember? Increasing the number of people who see your Instagram captions is as simple as including relevant, descriptive keywords in them.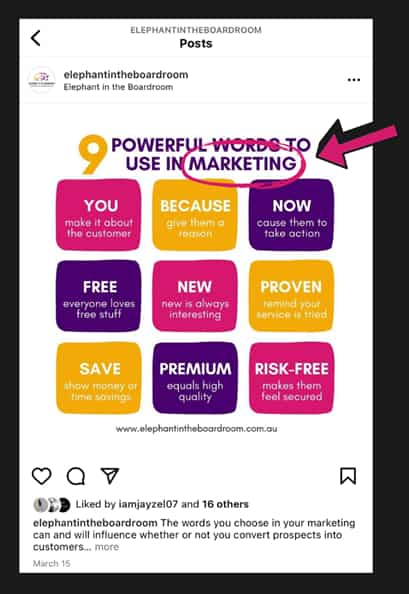 2. Adding Keywords to Your Instagram Profile Name
You must improve your Instagram profile if you want to expand your following and take advantage of Instagram search.
Since both usernames and names are searchable on Instagram, it's a good idea to include a specific keyword in your name if you want to rank for it.
You can include keywords in your name field even if you can't fit a keyword in your username.
A wonderful approach to increase your chances of showing up at the top of search results for your desired keywords.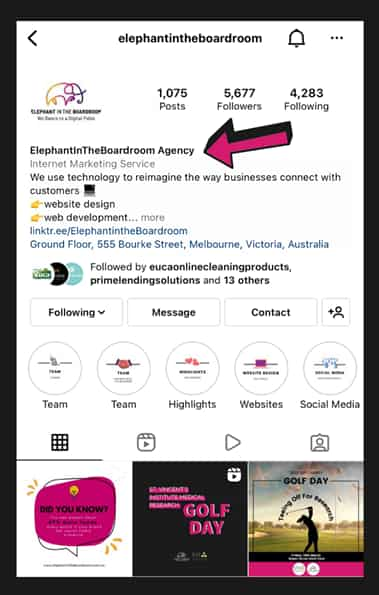 3. Including up to 30 Relevant Hashtags
Using relevant, targeted hashtags on Instagram posts and stories is still one of the greatest methods to attract new followers.
With a publicly accessible Instagram account and a hashtag in your post, your content will be shown on the results page for that hashtag.
If you utilise the proper hashtags, even if your target audience hasn't previously associated with you, you can position yourself in front of them.
If you don't have an effective hashtag strategy, you might miss out on opportunities to boost your social media presence and gain new followers.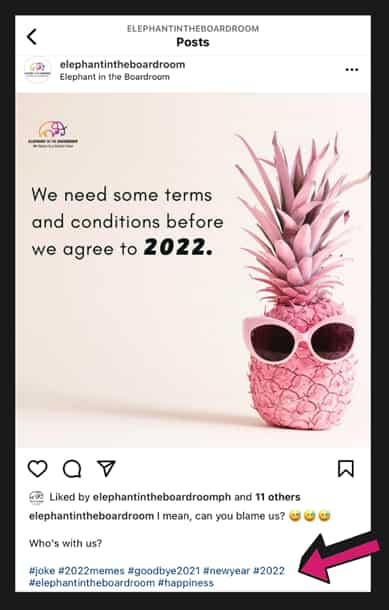 4. Adding Descriptive Alt Text to Your Instagram Posts
Your photographs may be better described by using Instagram alt text, a tool that allows users to customise alternative text for their images.
While the functionality was initially developed to make the platform more user-friendly, it may also be utilised for search engine optimisation (SEO).
Instagram now creates alt text automatically so that screen readers may read descriptions of content.
Automated photo descriptions are generated using object recognition technologies, with varying degrees of effectiveness.
However, you can also manually provide alt text when you create a post, which might provide additional information and keywords that are important to your SEO.
5. Being Consistent With Your Niche
Finally, one of the most important (but simple) ways to increase your Instagram exposure is to be consistent with your SEO tactics.
Using the recommended practices outlined above will help the algorithm better understand what your account is all about.
Your profile and content will appear to more relevant Instagram users as a result of maintaining a high level of consistency across all of your posts.
To realise the benefits of greater brand awareness and visibility, you need to keep your SEO message constant.
You can take advantage of Instagram searches and suggested posts with only a few modifications and enhancements.
It is possible to build a large, engaged following on Instagram with the help of the Instagram SEO strategies.
Need some help becoming more visible online? Team Elephant is ready to help. Contact us at (03) 7018 7620 or visit www.elephantintheboardroom.com.au and let's make your brand visible on Instagram, and everywhere online with an SEO strategy tailored for your needs.