Is it just us or does this year feel like it was on a timelapse? Unlike the previous years that felt like a roller coaster ride of twists and turns, 2023 was a Shinkansen bullet racing into the future. The clock is about to strike midnight soon and before you know it, the 2024 marketing landscape is about to unfold. 
If you're a business owner or a marketer, you can't afford to get left behind. It's a rapidly evolving world, but fear not! With the right mindset and by leveraging the most innovative marketing trends and insights, you can still be a trailblazer in your industry.
It's been a fun year, but now it's time to maximise your business' potential. Whether you're introducing a new product or service, planning for an expansion, rebranding your business, or branching out into new markets, this blog will serve as your inspiration in navigating the 2024 marketing landscape. 
2024 Marketing Landscape: A Whole New Mindset for the New Year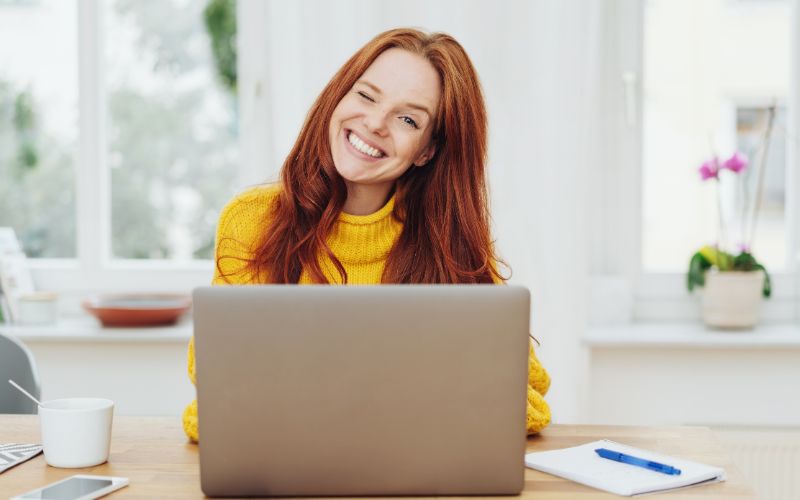 Be LOUD and Think BIG
Want to start 2024 with a bang? Then leave all your reservations behind and let the "think big" concept take the centre stage in 2024. The new year is about pushing the boundaries of the marketing landscape. It's to go BIG or go home, be HEARD or be silent, and be a DISRUPTOR or be lost in the crowd. 
Aim higher with your business goals and focus on delivering exceptional customer experiences that resonate deeply. Look into doing something different this time instead of just settling. You can forge strategic partnerships with influencers and other brands, harness the power of data and AI in your marketing, and find better ways to tell compelling brand stories that capture hearts and minds. You can even go out of your way to sponsor a charitable cause or event within your local community. 
What we're saying is that - go out there and be seen more often. The marketing landscape always favours those who are more visible, so let out your shine.
Don't be afraid to branch out.
We get it, there's no harm staying in your lane. It's safe, tried and tested. But remember that sticking to the same old playbook is a recipe for stagnation. The 2024 marketing landscape opens more possibilities for your business to truly embrace innovation. 
Don't be limited to your current audience. If you've always created products specifically for the older demographic, it doesn't mean you can't target the younger generation. There's a brand opportunity for you to reach beyond your audience. The consumers of today aren't just buying products they need, but also products from brands that share their values. This presents a great opportunity to branch out, pivot and adapt to the growing demands of a more conscious buying trend.
Think about how you are marketing your products and how you want them to be seen, from your labels, ingredients, slogans, online platforms, and content strategy. Be the brand that says, "Hey, we get you no matter what age you are."
VIDEO is the new king.
It still counts as content for sure. Over the last 2 years, video has unmistakably ascended to the throne as the new king of content. The truth is, it's no longer just a trend but a fundamental weapon of effective marketing. Short-form, long-form, behind-the-scenes, vlogs — these are essentials in your 2024 marketing strategy.
As a business owner with an online presence, you want to make sure that you're getting the results you want from the content you put out in the digital world. Leverage the power of video to tell compelling stories, showcase your products and services, and connect with their audience. The great thing about videos is that it's universal - you can be in any industry and still create compelling videos for your audience.
Whether it's on YouTube, Instagram, Tiktok, Facebook or on other online platforms, videos offer an unparalleled opportunity to go full blast on your marketing efforts.
Use data to make smarter decisions.
Are you making the most of your data and insights? Big thinking requires big data. The more you understand your audience, the impact of your campaigns, and the numbers from your organic marketing, the better you can create effective content and marketing campaigns that convert.
Data isn't just there to fill up a space in your computer. It's your dynamic source of information to refine your marketing campaigns, personalise experiences and optimise your ROI. So make use of the available insights tool at your disposal.
Monitor your organic traffic.

Check how long someone is browsing your website. 

Check your social media insights from the previous month to see which content performs better. Monitor how many clicks you get.
Where information is abundant, use it as your compass to navigate the 2024 marketing landscape.
Buckle up for the new year!
Ready to conquer 2024 like a pro? Embrace a new mindset and be willing to step out of last year's comfort zone. 
With a digital marketing partner like Elephant in the Boardroom by your side, you can navigate the 2024 marketing landscape with more confidence. Get access to a wealth of digital expertise, insights, and resources to capitalise on emerging opportunities. Together, let's tackle the evolving trends, craft compelling video narratives, harness the power of data, and deliver personalised experiences that resonate with your audience. 
Have a great idea in mind? Let's talk!