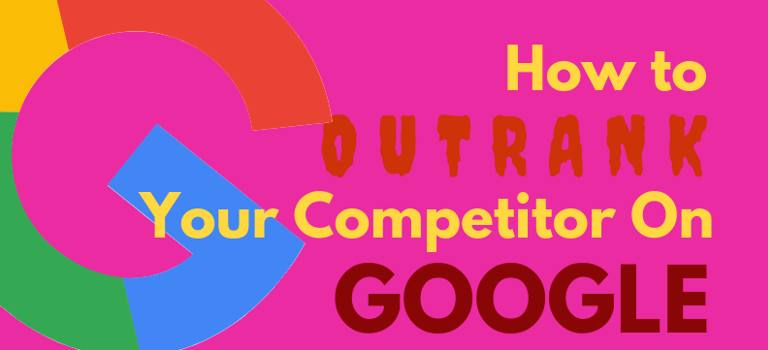 How to Outrank Your Competitor on Google
Even with all the advancements in digital marketing, the Google algorithm still remains a mystery to us all.
Thankfully we continued to be relentless in our pursuit for information over the years and all our research paid off. Market leaders subtly derived several key marketing strategies under Google's radar and shared it to marketers around the world. How lucky are we, right?
Some of those strategies include tactics on how to outrank your competitor on Google. Truth be told, it's always easier said than done. Achieving a high ranking is hard enough so how much more difficult is it to outrank your competitor? It's a seriously effortful optimisation but sure worth a ton of gold. So if you're itching on outranking your competitor on Google search, we have just the right tactics for you.
We've created a short but sweet infographic that will tell you what you need to work on to finally gain an edge over your competitors. It's divided into 2 parts – organic SEO and pay-per-click techniques.
We don't want to make it more complicated for you so what you're about to read is straightforward and very much direct to the point. Here you go: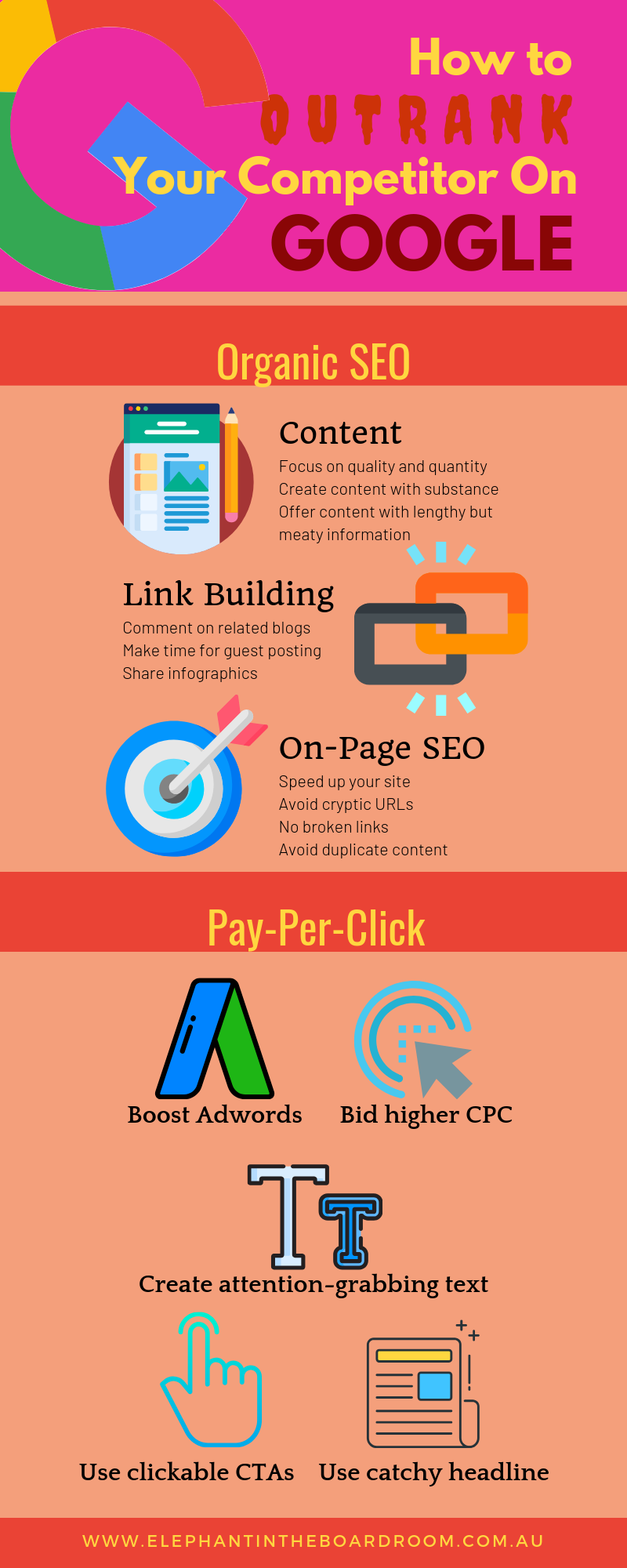 Google search is a competitive place to be in. You certainly don't want to be left out in the dark so you have to play the game of tactics to make your marketing efforts shine through. Outranking your competitors is not a walk in the park; you have to have the right focus and approach, and the guts to bring your A game.
Need help with your SEO strategies? We're one click away – visit our website and get a free digital check up.