The global lockdown has transformed our way of life. For some industries, its impact has been catastrophic. Others are thriving. The virtual market, for example, has skyrocketed since COVID-19 swept the world. This is because people are using their phones and computers more than ever. As well as having lots of free time on their hands, people are frequenting news sites and social media platforms to check for updates about the pandemic.
The coronavirus has changed the way we consume digital content drastically. For businesses, one of the most significant developments is our adapted scrolling routine. Because so many people are at home, consumers are now online during hours which would otherwise be spent at work or behind the wheel.
This week, Sprout Social published its latest listings on the best times to post to each of the major social media networks, based on insights gleaned from its 20,000+ user base. Businesses should pay close attention to these developments in order to maximise their reach during these unprecedented times.
Without further ado, here are the best times to post on social media according to Sprout Social.
Best time to post on Facebook during lockdown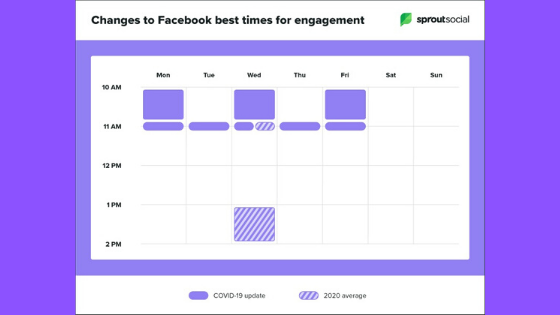 Facebook's busiest window has expanded considerably over the past couple of months. Before the pandemic, the optimum day to post to the site was on Wednesday, at mid-morning and during lunch time. Currently, Facebook users are most active on Monday, Wednesday, and Friday mornings from 10-11am, as well as Tuesday and Thursday around the 11am mark. Perhaps this is because people are spending more time in bed, browsing their feeds before starting the day.
Best time to post on Instagram during lockdown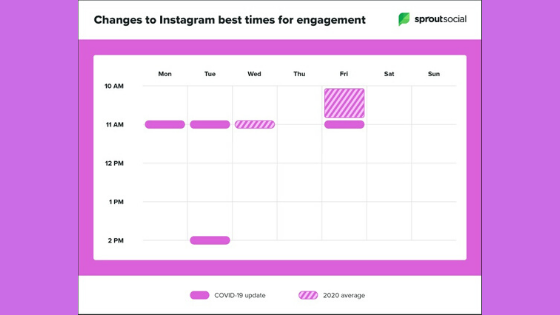 Under usual circumstances, Instagram's busiest window falls on Wednesday and Friday mornings. However, most consumers now prefer to visit the social media network on Monday, Tuesday, and Friday mornings between 10-11am. There is also a small slot of activity on Tuesday afternoons at around 2pm.
Best time to post on LinkedIn during lockdown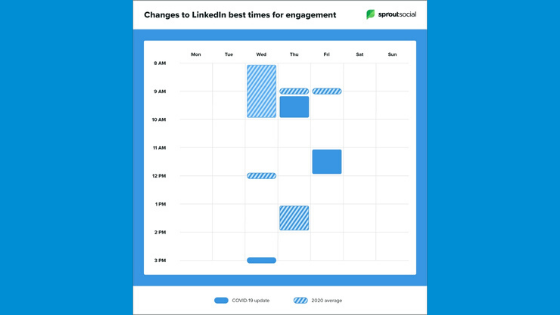 Marketers used to have the best chance of engagement on LinkedIn during scattered periods on Wednesday, Thursday and Friday. Nowadays, this has shifted to longer windows on Wednesday (3pm), Thursday (9-10am) and Friday (11am-12pm).
Best time to post on Twitter during lockdown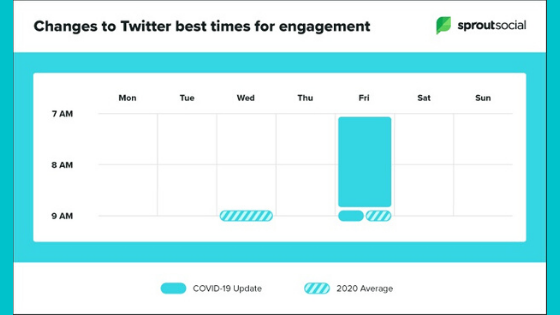 Twitter activity looks very different today compared to the start of the year. Engagement usually takes place on Wednesday and Friday mornings. However, people are now using the site from 7-9am on Fridays – a significantly larger window than previously.
While these social media insights may be used as a general guide, there is no one-size-fits all solution. The only way to truly determine the best time for your business to post is to experiment and monitor the results. Of course, your engagement will also depend on the quality of the content that you share.
The Elephant in the Boardroom team are content experts who can keep your audiences engaged during lockdown. We are committed to generating quality leads and growing your business online.
Want to learn more? Visit www.elephantintheboardroom.com.au and dance with us to a digital pulse.