No one can argue that digital marketing channels are the new forefront of modern advertising.
It opens new opportunities that traditional advertising cannot reach.
It is the medium for B2B marketers to promote their companies on a wide range of digital marketing channels—including websites, email, social media, organic search, paid search, mobile and display ads, for example.
With so many options, a common question B2B marketers ask is: Which digital marketing channels should I use? Before planning an effective digital marketing strategy, marketers need to understand the different channels, including the pros and cons. With this insight, they can identify which channels are most likely to work best for their businesses.
To help you answer the question "Which digital marketing channels should I use?" we've prepared an overview of the pros and cons of each of these seven channels, along with tips on how to optimize their marketing value.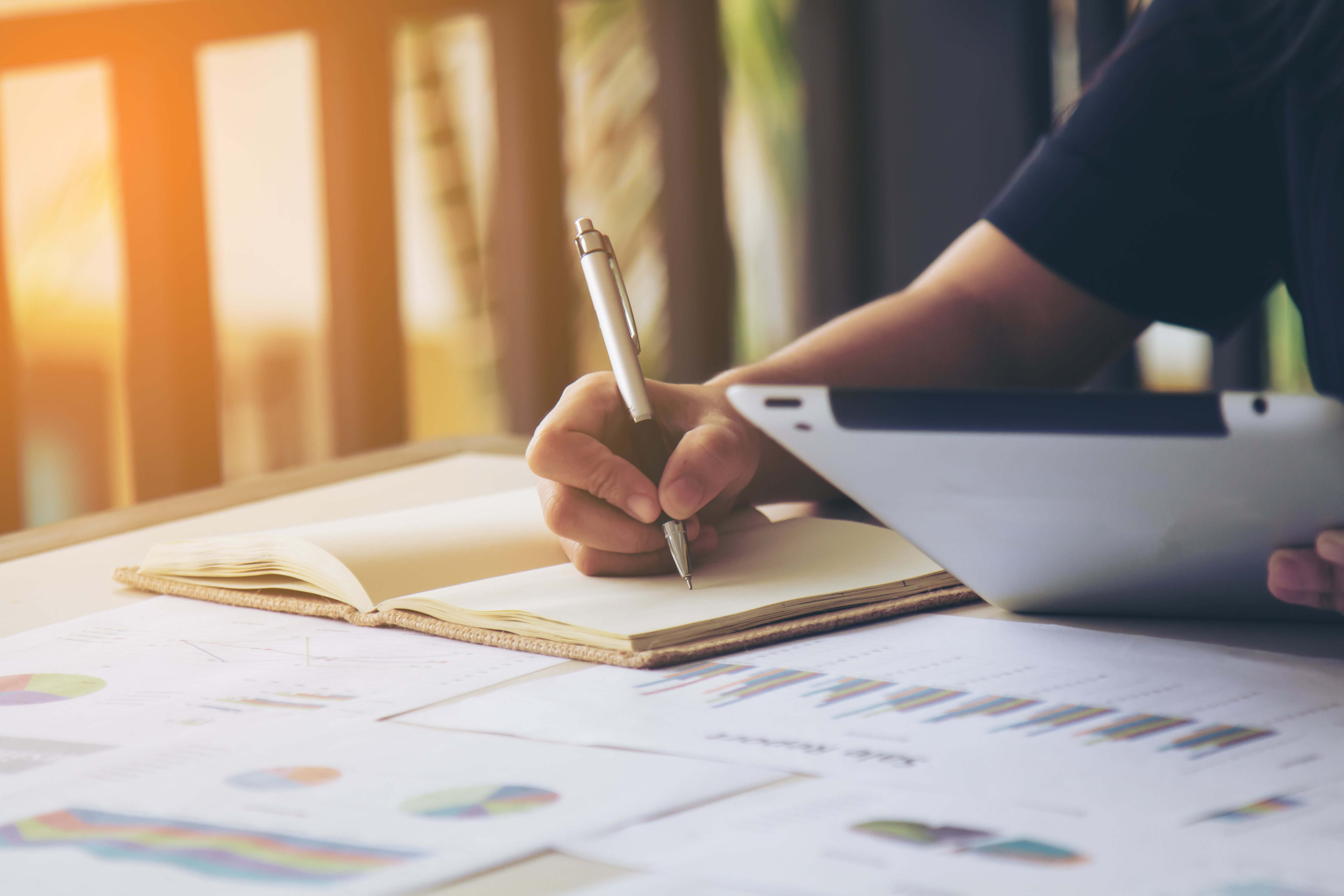 Tip 1—Social Media Marketing (Organic)
Social media has grown from being merely a digital channel for socializing into one of the most powerful digital marketing tools for brands and businesses. All forms of social media, from Facebook to LinkedIn to YouTube, have built large networks and communities by allowing users to interact with each other, share opinions, participate in discussions and engage in real-time. Today, businesses can leverage social media platforms to create brand awareness organically (versus advertising) for their products and services. Also, they can reach out to highly targeted potential customers through person-to-person engagement.
Pros
A social media presence makes your company more accessible and keeps your clients in the loop with your business

Allows you to react or respond in real-time to relevant news or conversations

Nurtures brand loyalty through targeting and consistent, relevant presence

Great for customer service, including praise, suggestions and complaints

Can be inexpensive if managed well
Cons
It's hard to break through the noise and get your potential customers to focus on your posts

Takes a large time commitment to grow and maintain a following

Must engage in continuous communication to keep customers' and prospects' attention

Attracts spammers, scammers, trolls and all other sorts of malicious individuals

Reach is declining on many platforms due to changing algorithms

ROI for organic social media efforts is hard to measure
Tips
Identify your company's goals and targeted audience before you get started

Choose the right platforms for your industry, company and consumers

Regularly post links to new content, articles, company events, industry awards, etc.

Observe your consumers' pain points, and address them in real-time

Always think and review content before posting

Look for businesses that have good social media reputation such as Elephant in the Boardroom (Digital Marketing), Euca (Cleaning Products), Just Honk (Cars) and many others.
Tip 2—Email Marketing
B2B email marketing is an effective way to build and maintain rapport with potential clients and maintain relationships with existing customers. As the prospects progress through the sales funnel, companies can focus on helping them solve specific problems and achieve specific goals, rather than abruptly pushing them toward sales. Some companies send a weekly or monthly email newsletter to keep their businesses top-of-mind so that prospects and customers will look to them when they're ready to buy.
Pros
A cost-effective way of engaging an audience on an ongoing basis

Helps build relationships by regularly sharing valuable information

Can be customized and tailored to specific buyer personas

Relatively fast to create and send

Allows consumers to grow into their decision to make a purchase

Provides many segmentation options

Companies retain complete control over the content prospects and customers receive

Can micro-track and analyze everything from open rate to click-throughs
Cons
Building a customer email database can take time

Risk irritating customers by sending too many emails

Customers can easily unsubscribe or mark emails as spam

So saturated that many people ignore emails

Spam filters kill some emails

Competing with other email marketers
Tips
Track what works well and what doesn't to improve your email results

Find the right balance for sending emails to prospects and customers

Invest in a good inbound marketing application to manage email operations

Email Marketing is not dead, read more about it on Elephant in the Boardroom's 

Debunking the Top 7 Digital Marketing Myths

.
Tip 3—Website Marketing and Blogging
Websites and blogs aren't just nice-to-have marketing tools. They are essential digital channels for every company operating today. They are workhorses for communicating and selling to prospects and customers. Prospects today expect companies' websites and blogs to provide copious amounts of content that answer their specific questions. Also, when they care about a brand, they expect to receive regular blog posts that provide them with news, insight, offers and more.
Pros
Flexible platforms with multimedia capabilities for distributing content in a variety of formats

Low barrier to entry with minimal technical or IT skills required

Attracts new prospects, while engaging with existing customers

Excellent for brand awareness, authority building, storytelling and passive sales messaging

Provides the ability to measure and track performance

Boosts SEO
Cons
Creating sites that attract and retain visitors requires strategic, design and content creation expertise

Creating relevant content on a regular basis can be challenging and time-consuming

Requires a publisher mindset from brands possibly not used to this model

Requires planning, organization and editorial control, particularly if there are multiple authors
Tips
Create websites and content that serve your prospects' and customers' needs and answer their questions

Understand your audience by creating detailed buyer personas

Give away your knowledge

Deliver a compelling call-to-action throughout the customer journey

Consistently publish new content

Be true to your company's voice and tone

Check out

Elephant in the Boardroom's library of blogs

to help you get the general idea for writing a blog.
Tip 4—Organic SEO
Every day millions of people use search engines to hunt for information about brands, products, services and the pain points they experience. It still rules as one of the best B2B marketing channels, because it's the most popular medium for locating any and all information.
Marketing masters understand that SEO is the lifeblood of a thriving, effective digital marketing strategy. SEO involves several activities to boost rankings, including keyword research, making use of both on-page and off-page optimization, linkable asset creation, organic link building and more. Optimizing SEO in your content will dramatically improve your search rank and make it that much easier for customers to find you. For example, you can publish original content related to your industry and include the keywords in strategic places like your title tags, headings and content.
Pros
Practically everyone uses a search engine to explore products and services before buying

Supports a cost-effective marketing strategy

Ranking well for your chosen niche can pay off for years to come

Scales up over time for the maximum reach of a niche

Delivers a continuous flow of targeted traffic

Gives businesses exposure to people actively looking for solutions

Generates traffic that has a good chance of converting

Supports making you an authority in your niche
Cons
Can take years to match the scale of your competitors

Requires a big investment for a competitive niche

No control over search engine algorithms' updates and changes

Potential for penalties if you stray into grey or black hat arena
Tips
Rank better in the search results by being the first one there

Reach out to other reputable websites to earn links to your content

Know your keywords and incorporate them into high-quality, engaging content

Work with your tech team to ensure your website is high-functioning, fast-loading and delivers the quality content your customers are seeking

To better understand how to use SEO on your websites, blogs, or social media, check out

Top Tips to Start a Successful Holistic SEO

.
Tip 5—Paid Search (aka Pay Per Click Advertising)
Paid search is like SEO except companies pay for it. There are two key differences when considering SEO or paid search:
The first is that paid ads appear at the top of the page, above the organic listings.

The second is that traffic from organic is free, whereas traffic from paid search has a cost for each click.
Essentially, paid search dominates above-the-fold. With typically four ads on desktop and three on mobile, users will always see the paid search ads, even if they choose to scroll past them.
Ads can be targeted by search keywords, time of day, day of the week, geography, language, device and audiences based on previous visits. Some of the options for creating ads are calls-to-action, locations, site links, pricing and bullet points.
Pros
Laser-targeted visibility

Fast deployment and results

Testable and trackable

Granular control, including budgets

Unrestricted access to keyword data, which can inform all advertising

Easy to conduct AB tests on ads, landing pages and call-to-action buttons to find the best results
Cons
Requires constant investment, so costs can quickly add up

No staying power, unlike good inbound marketing

Poor management can deliver poor results

Requires ongoing work to test results and continually optimize ads

Competitive keywords are expensive

Lots of competition and keyword bidding wars with other advertisers

Easy for competitors to copy your strategy
Tips
Learn more about your audience

Focus on quality keywords

Create landing pages that match your ads' visuals and content

Focus on the ads' images

Optimize ads for mobile

Set up conversion tracking
Tip 6—Mobile Marketing
In the B2B marketplace, mobile is growing rapidly. More and more buyers are using smartphones, and mobile's influence is reshaping the B2B purchase pathway. Effective mobile advertising means understanding your mobile audience, designing content with mobile platforms in mind and making strategic use of email marketing, mobile apps and geofencing advertising using GPS and radio frequency identifiers.
This is creating substantial opportunities for marketers who get it right, while companies that aren't engaging customers on their smartphones risk losing sales and market share. However, many B2B marketers are dissatisfied with their current mobile marketing strategy, hampered by a lack of data, ineffective measurement and inadequate mobile capabilities, skills and tools.
Pros
Speeds up sales, which both accelerates revenue and reduces costs

Positive mobile user experiences build customer loyalty

The impact extends beyond the smartphone to the desktop or laptop, tablet and offline sales

Provides a treasure of data to build comprehensive views of customers
Cons
Lack of direct evidence of mobile's impact

Insufficient customer insight, marketing performance measurement and conversion rates

Aggressive companies are establishing customer relationships that will be difficult for latecomers to dislodge

Slow-moving companies are in danger of being eliminated from consideration

The difficulty of tracking its impact across channels and devices
Tips
Take a test-and-learn approach to expand mobile marketing, adjusting your strategy as you go

Invest substantial time to understand customers' purchase behaviours and the role that mobile plays

Develop mobile-friendly experiences designed expressly for smartphone users, i.e., less text and more graphics

Take advantage of the unique capabilities and features of smartphones, such as location data, camera and phone
Tip 7—Display Advertising
This channel involves designing graphical ads and placing them next to content on websites, emails and other digital formats. Display ads help promote new products or offers, increase online presence and reach out to customers to help drive leads and increase brand awareness. Ads can be banners, boxes, interactive ads, video ads, overlays and other similar ads that are linked to a landing page or website. They can include text, images, audio or video clips, animation or other interactive content.
Pros
Extremely targeted and flexible

Pay only for relevant impressions received

Choose from a large number of advertising options

Target ads according to consumer behaviour, demographics or geographic location

Create brand awareness as well as highly targeted traffic that may convert into leads or sales

Track everything from numbers reached, clicks, action and conversion ratios

Easy to manage budgets
Cons
Difficult to reach the right demographics without detailed targeting

Fewer people click on display ads than in the past
Tips
Create display ads to emulate magazine and billboard ads, including eye-catching visuals and concise content

Make your ads relevant to what your buyer personas are looking for
Clearly, digital marketing channels offer today's marketers multiple opportunities to get their names and messages out in front of a larger targeted audience in ways that build brands, create conversions and boost profits. However, the vast number of options can also be overwhelming, leading to poor choices and wasted investments. By studying the opportunities, and the pros and cons of each channel, before making time and budget commitment, companies will ultimately find their best answer to the key question: Which digital channels should I use?
Luckily, we're digital marketing experts and we're here to help.
You don't have to worry about which channels you can use, pass that responsibility to us! Elephant in the Boardroom is a team of experts that excel in the different fields of digital marketing - from social media, email marketing, writing blogs and creating content and even designing your website!
Interested? Come visit us at https://www.elephantintheboardroom.com.au.