Content marketing remains one of the most valuable marketing strategies right now and for a good reason. But some businesses miss the mark when creating content for their audience. Does your content strategy need a major overhaul?
It could stem directly from the content you're creating, and although it may seem good enough, you are still missing out on opportunities. You simply may not be meeting your audience's expectations or not receiving the proper exposure online. 
Content marketing involves strategies and steps you need to accomplish carefully. And we're glad to help with this content strategy guide to enhance the quality of your content! From thinking about it to publishing it, this guide has got you covered! 
The Ultimate Content Strategy Guide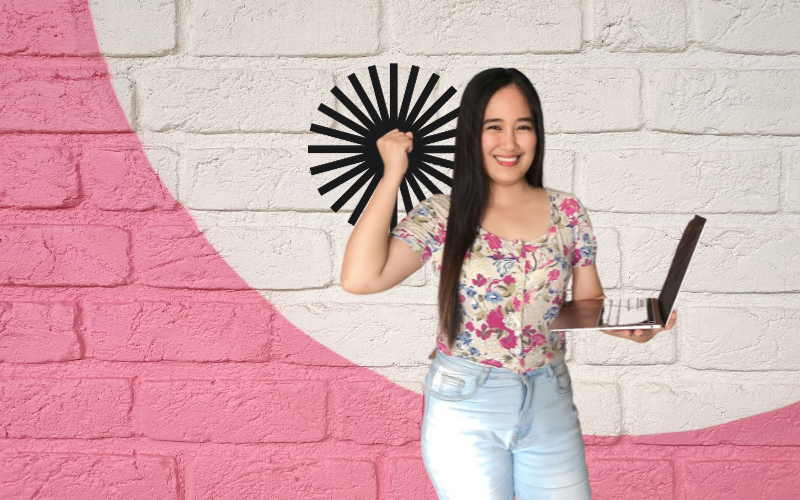 1. Create discoverable content.
Your content alone won't position itself at the top of Google search results without any SEO legwork involved. Remember, most of your audience will find your content through those means. 
Here are some suggestions you must follow: 
H1 and H2 headings, or the headlines and subheadings within your content, are important not only for breaking down your material into more readable sections but also in helping search engines identify valuable information they'll display to searchers. Make sure to include target keywords in some of your headings for optimal results. 
Tailoring your metadata also increases your content's SEO chances. By properly adding the content's title, keywords, and description tag, people can get closer to your published content. 
Adding appropriate alt tags to your photos will not only aid visually-impaired readers but also SEO crawlers to find your content containing the tagged image. 
Visual content like videos heavily rely on visibility so posting these on more than one social media outlet will secure more viewers even if they aren't present on these platforms. 
Dispersing your video on every outlet ultimately increases its chances of reaching more targeted users. Insert keywords in the captions as well. 
2. 

Make sure your content is easy to read.
Having too much to say about a certain topic but missing the more crucial points can drive your audience away from your content. The content strategy you need to remember? Keep it short but simple, and substantial. 
One writing style you can implement is the inverted pyramid writing style. It positions the most important details of your content in the first few paragraphs, leaving the less relevant ones in the latter part. 
It's also one way to respect your readers' time, as they're more likely to expect the answers to their questions within the first few paragraphs. You can also chunk your text into short paragraphs. This helps reduce eye strain, which happens when reading long paragraphs containing ten or more sentences. 
One chunking strategy is to separate key points into bullets. That way, you organise your thoughts and guide readers through your blog. 
3. Create content your audience understands. 
If you're a business or a brand, create content for value and consider their marketing value secondly. Putting together comprehensible material won't directly translate readers into followers but by channelling your ideas clearly can lead them in that direction. 
Follow these steps to create comprehensible content. 
For blog writers: Your content shouldn't always involve texts. Make your reader's experience more enjoyable by adding stimulating visuals. Some concepts can be better explained through images, videos, or infographics. Use this to your advantage!
Complexity will be your downfall. Bridge the gap between your readers and the information to be learnt by providing clear context. 
If some concepts seem unclear to them, provide proper context, examples, metaphors, and analogies; preferably ones they can relate to. This way, you help them get a better understanding of the concerned topic. 
Audience personas help you understand your audience better. This will help your content strategy be more effective by tailoring your content to meet your audience's need, interests, and behaviours.
4. 

Create content that encourages action.
Galvanising your audience should be your primary goal. Whether you want them to take action by buying your products, availing your service, or supporting a cause, these steps shall guide you. 
Propel your readers to take action through the use of inviting CTAs. Learn more about making CTAs that will make them click right here. 
By allowing your readers to comment on your content you will encourage them to ask questions, interact with you, or even provide feedback and recommendations. These are signs that they are expressing interest in your products or services, and that you value their voice.
5. 

Craft relatable and shareable content.
Your content should be able to make your audience feel - happiness, delight, joy, and want. Here are the ways to achieve this. 
People easily get emotionally attached. By triggering these emotions through humorous, eye-opening, or even shocking statements, you should be able to initiate an engaging conversation. 
Some key factors include asking them relatable questions, inserting funny puns, shocking them with an unexpected revelation that may turn your content mildly engaging as well as controversial.
Providing online proof, such as reviews and testimonials, that your brand has helped others achieve their full potential can have a domino effect on your audience. As soon as they begin to gravitate towards your brand and trust the information you provide, your released content will gain shareability. 
Allow your readers to openly share your content across various platforms. This will allow them to gain increased views and engagement. 
Conclusion
Content is king. But creating content that converts easily is not a walk in the park. You need a well thought out content strategy to win people's attention. By implementing the content strategies revealed in this blog, you will be a step closer to creating a that sells.
Melbourne's leading digital marketing agency, Elephant in the Boardroom, is here to help!! Let's bring your content closer to your audience with our comprehensive and tailored content strategy.